People Rush To Save Elephant Shot By Spear
They got there just in time.
No one knows how long an African elephant suffered with a spear lodged in his back - but when people heard about his plight, they knew they had to help him.
The bull elephant had been injured by people from the Maasai tribe in Kenya, who had thrown the spear at him when he presumably got too close to their village. It lodged nearly 3 feet deep into his body.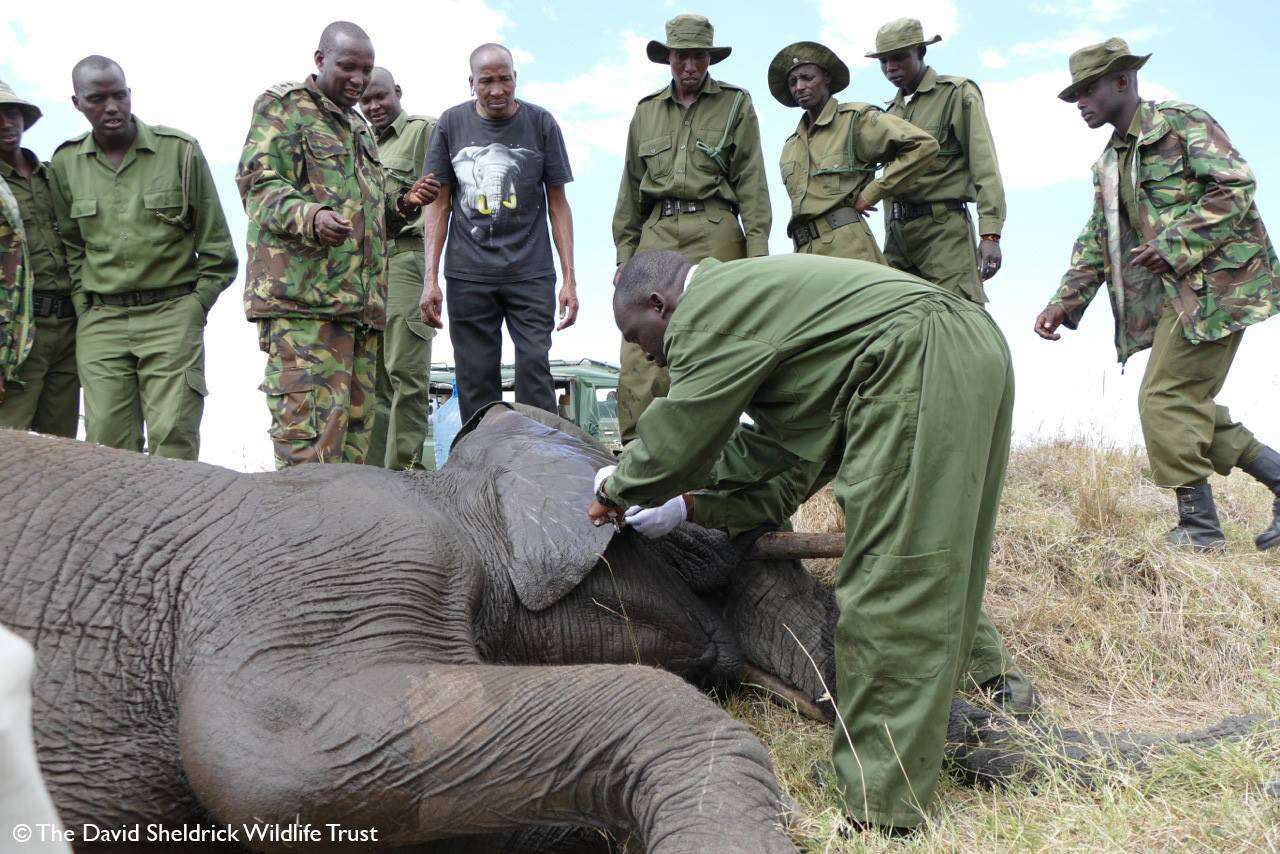 Sadly, this kind of conflict between local people and wildlife happens a lot.
Not only was this young elephant suffering, but at a time when elephant populations are plummeting, every life counts for the future survival of the species. The DSWT also does community outreach programs to help reduce conflict between people and wildlife through nonviolent methods.
"These animals are facing incalculable odds," elephant ecologist Mike Chase told CNN in September. "It's not just poaching, it's habitat loss, human-elephant conflict, climate change. These are issues confronting us as well - they're emblematic of the struggle for survival."
People from DSWT and KWS, including veterinarian Dominic Mjele, arrived at the scene and darted the elephant so that they could remove the spear and treat the wound.
"These are early days, but the vet has given an encouraging prognosis and this young male will continue to be monitored over the next few weeks as he recovers," DSWT wrote. "In the meantime, we hope for the very best for him."
The elephant raised his trunk as he walked back into the field, making his recovery look especially hopeful.
To donate to the lifesaving work of the DSWT and the KWS veterinarians, click here.