When Chris Bray wanted to snap a few close-ups of a bull elephant minding his own business in Kenya, the photographer affixed his camera to a radio-controlled car and slowly inched closer: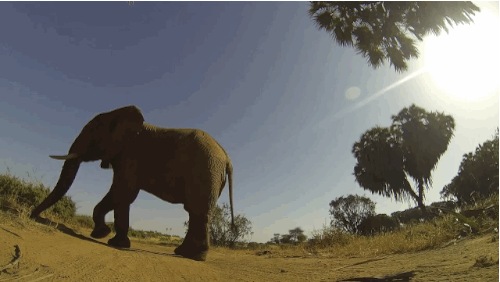 Even elephants, it seems, get bugged out by the whir of tiny electric motors. As Bray writes in the YouTube video description:
Suddenly the elephant swung around, shaking his head menacingly and stormed right up to the toy car, deliberately put his foot on top of it and crushed downwards, smashing it into pieces before wandering onwards.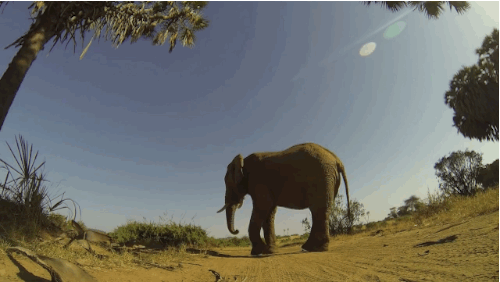 The toy car was no match for the massive bull - an elephant's foot exerts between 30 to 45 pounds per square inch - but the GoPro survived the encounter.
Bray, embracing the Boy Scout's outdoor ethos of Leave No Trace, says he picked up the shards of his shattered toy. And though the elephant smashed the RC car, the pachyderm didn't crush Bray's spirits.
"I love the view of the bottom of the foot closing in from above," the photographer wrote. "It'd be the last view many small insects ever see!"
Check out the full video here: