Haven't cried yet today? Get ready.
This morning, the David Sheldrick Wildlife Trust (DSWT) released a short, animated film about a baby elephant and her mother ... and if you watch it, it'll be the most heart-wrenching but ultimately beautiful three minutes of your day.
For those of you who want the quick version, here's the story below.
Wherever a mother elephant goes, her baby is sure to follow.
YouTube/dswtkenya
Here, a mother leads her daughter to the watering hole and teaches her how to use her trunk.
YouTube/dswtkenya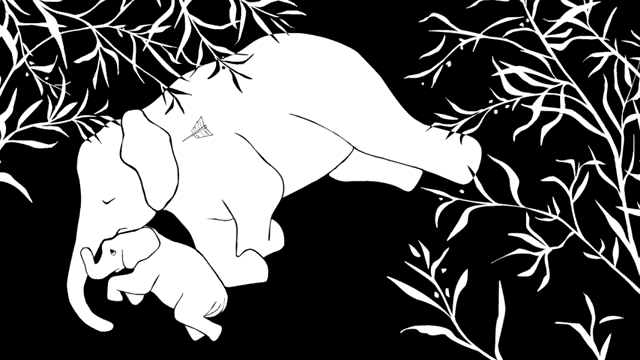 But she wakes up in an unfamiliar place, donning an unusual cape of sorts.
YouTube/dswtkenya
And though she has plenty to drink ...
YouTube/dswtkenya
... and many new friends to make ...
YouTube/dswtkenya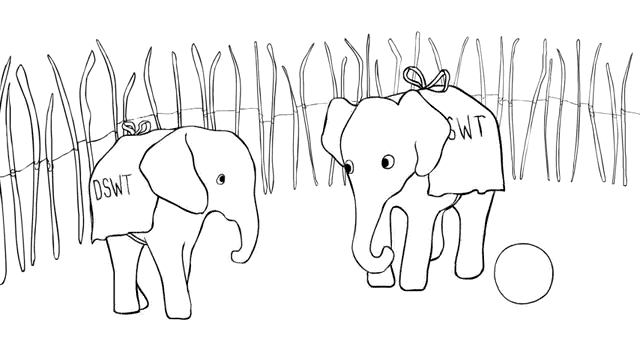 ... an elephant never forgets.
YouTube/dswtkenya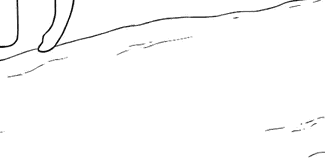 There's more to the story.
If you have three minutes to spare, watch the full of the video below. It's beautifully animated by the hands of world renowned artist Hugo Guinness and scored by famed pop-composer Joe Trapanese.