Elephant Reunites With Overjoyed Keeper Who Saved His Life 26 Years Ago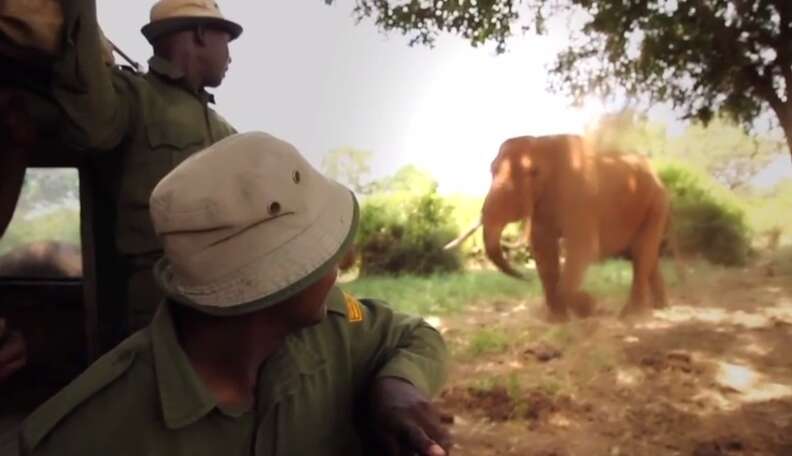 A man who once saved an elephant calf came face-to-face with that calf - now a massive bull - nearly three decades later.
Twenty-six years ago, a 3-month-old elephant followed his mother and their herd out into a clearing near Kenya's Imenti Forest. A crowd of villagers, fearing for their valuable crops, surrounded the herd, firing off poison darts and spears and slaughtering those who were unable to flee. The calf was struck in the head and fell unconscious to the ground where he seemed doomed to the fate of the others.
But a group of rangers arrived on the scene just in time to rescue the calf, along with one other, and brought the two of them to the David Sheldrick Wildlife Trust (DSWT). The baby elephant, who was named Ndume, was panicked at first, crying out and searching for his mother.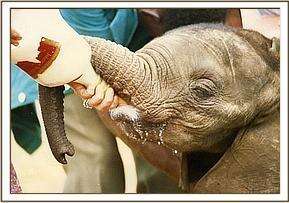 But soon, Ndume began adjusting to life at the rescue center and recovering under the care of a Kenyan keeper named Joseph Sauni. He was released back to his home in the wild two years later.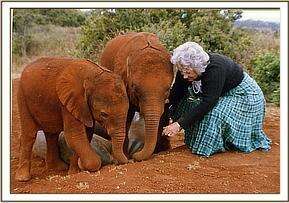 Ndume is now flourishing in the wild among a herd of other orphaned elephants and has become one of the herd's largest bulls. He hadn't been spotted much lately, but a recent encounter in the Tsavo National Park was caught on film. Joseph Sauni, the keeper who fed Ndume milk from a bottle as a calf, came upon his old friend. The footage - and the delight of Sauni - is touching: