After Years Apart, Elephant Mom And Calf Rediscover The Love Of Family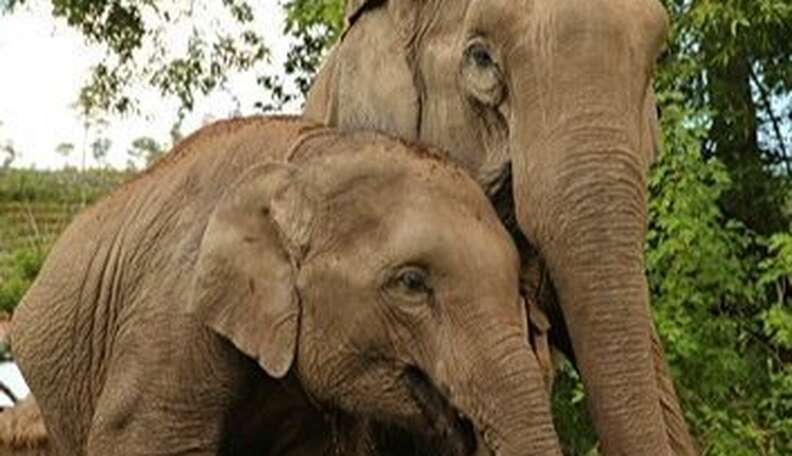 <p><a href="https://www.facebook.com/lek.chailert/media_set?set=a.679847488809262.1073742375.100003520523186&type=1&pnref=story">Facebook/Lek Chailert</a></p>
<p><a href="https://www.facebook.com/lek.chailert/media_set?set=a.679847488809262.1073742375.100003520523186&type=1&pnref=story">Facebook/Lek Chailert</a></p>
Taking sympathy on the young elephant, Me-Bai's captors agreed to grant her an early retirement, putting her under the care of Lek Chailert, founder of Elephant Nature Park sanctuary.
Although she was liberated from the shackles of her former life, it would take more to right the wrongs for Me-Bai's interrupted youth. Fortunately, Chailert was able to track down where Mae Yui was being held at another tourist camp and make an arrangement for Me-Bai to come visit.
"When Mae Yui and MeBai met, it seemed both of them were shocked and they held quiet, silent for half an hour," Chailert wrote. "And then they began to talk, MeBai and her mother joining trunks, hugging each other and talking non-stop, three and a half years of catching up."
The mother elephant's owners were so moved by the touching reunion that they agreed to release her from captivity too, to take up full-time parenting duties.
It's been a little less than a month since Me-Bai and her mother reconnected, allowed the freedom to explore the forests together. It's become quite clear that, even while they were far apart, the bond between mother and child was never really broken.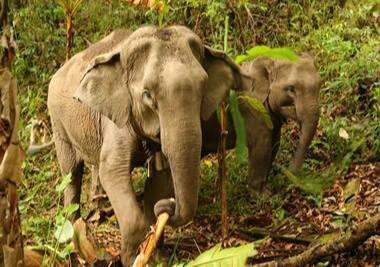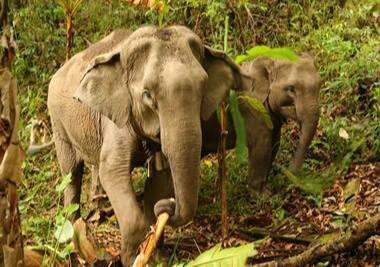 "I have just spent time following them in their new home," writes Lek Chailert on Facebook. "The behavior of both has changed so much, their movements relaxed and easy, their ears flapping happy, their eyes calm and gentle. Mebai follows her mom's every footstep. It seems that they try to recover the time taken away from them.
"Mae Yui teaches her daughter how to find the jungle food. Sometimes Mebai sees her mother take the jungle greenery and then she will take the food out from her mother's mouth to taste it."
Me-Bai and her mother will never be able to rewrite their painful past, but they have already begun to forge a happier future, side by side.
"Their life they enjoy very much now and we can see so clear the deep bond between them, and how the peaceful life and nature's freedom is the best therapy to heal them," writes Chailert.