Just because something is impossible doesn't mean you shouldn't try.
One young Asian elephant learned this lesson when he tried to destroy his fierce adversary: a log.
At the Elephant Nature Park, a sanctuary in Chiang Mai, Thailand, that takes in former working or abused elephants, the animals pretty much get the run of the place. A series of images on Facebook show one resident taking full advantage.
Having broken his water tub, the young male named Navaan headed for an unassuming log, apparently trying his best to move it.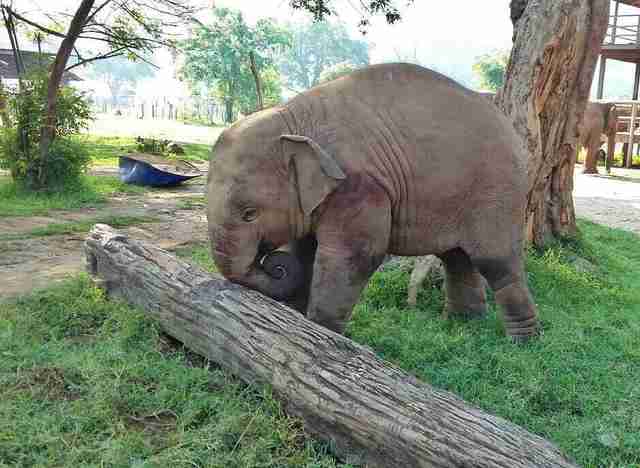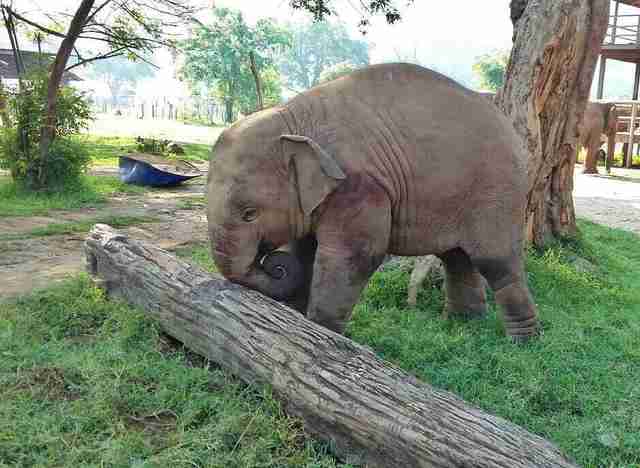 Maybe the log had offended him in some way.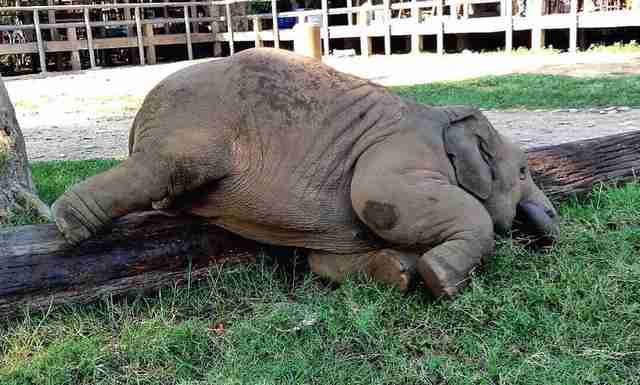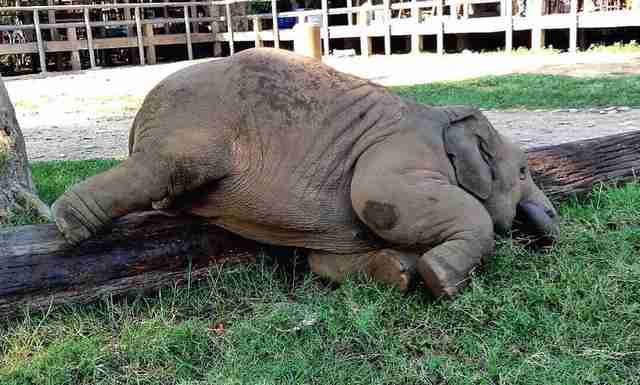 Maybe he could tell the log had sinister intentions.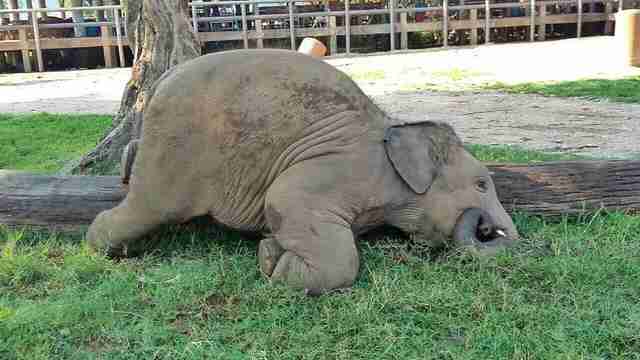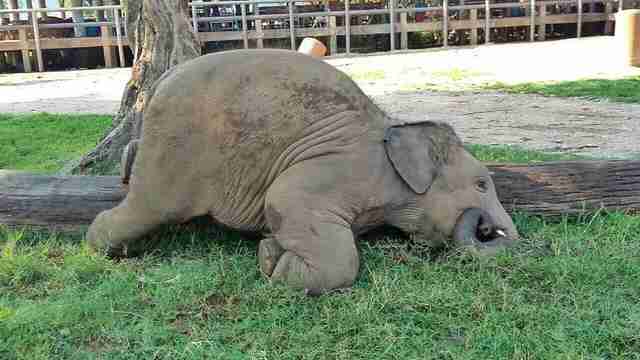 Maybe it was just giving him a good scratch. Whatever it was, it was definitely cute.