Editor's note: The story of Officer Humphreys' decision to foster Eiko Junior was first reported by positively.com.
Even in death, this police dog managed to save a life.
Of course, no one imagined K9 Eiko, one of the finest four-legged officers at the Lawrenceville Police Department in Georgia, would do it this way.
Eiko had made a lot of friends in his short life. Among them was Kristin Sarkar, founder of Releash Atlanta, a group that finds homes for dogs in shelters. Sarkar had a chance meeting with Eiko before he died, as Humphreys and his wife brought him to her home for a photo shoot.
"I got to meet the Humphreys and Eiko," she tells The Dodo. "And he was such a great dog."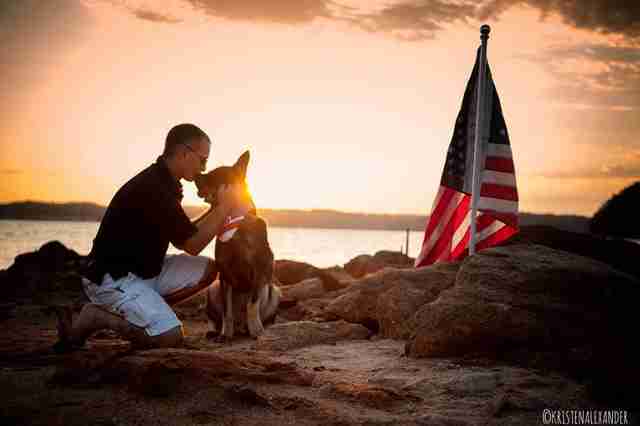 Not long after his death, the group decided to honor the dog with one last act of heroism.
Sarkar had met a dog on death row at a rural shelter in Georgia. The dog, a German shepherd was injured, possibly from a snake bite, and scheduled for euthanasia.
"We don't have a lot of funds especially for an injured dog, especially with nowhere to go," Sarkar explains. "It wasn't a dog we could take."
About 20 minutes after leaving the dog, Sarkar and Ariane McClure, a board member at Releash Atlanta, had a change of heart. They decided to honor the fallen police dog by rescuing this dog, who seemed to have so little hope.
"We have to go back and get that dog," she recalls saying. "Let's do this!"
The dog was hauled out from death row and given a new name, EJ, or Eiko Junior.
And, of course, the first family who offered to foster him was the Humphreys.
"We had to have a place for him to go before we could save him," Sarkar says. "The whole thing aligned perfectly and we could get him into their home."
After some medical treatment, EJ made his way to the Humphreys' home.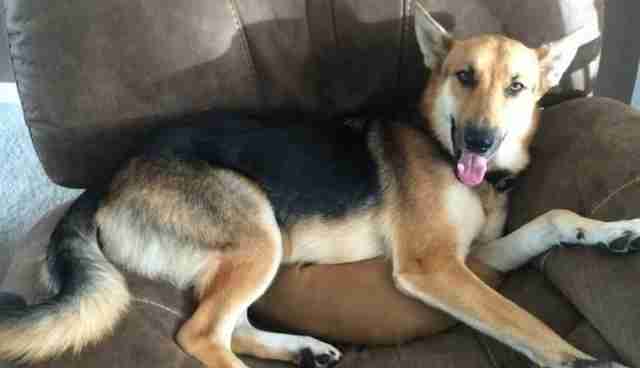 And on that first night, the freshly freed dog made his gratitude poignantly obvious. Sarkar received a text message from the Humphreys.
EJ had decided to pass on the bed the family had made for him. Instead, he curled up right beside the Shawn Humphrey's chair. The very same spot Eiko used to curl up in.
Officer Humphreys will soon be getting another K9 partner, so the family won't be able to keep EJ forever.
He will be looking for forever home. Think that could be you?
Get in touch with Releash Atlanta at adopt@releashatlanta.com.