Finally: California Hens Will Have Room To Spread Their Wings In 2015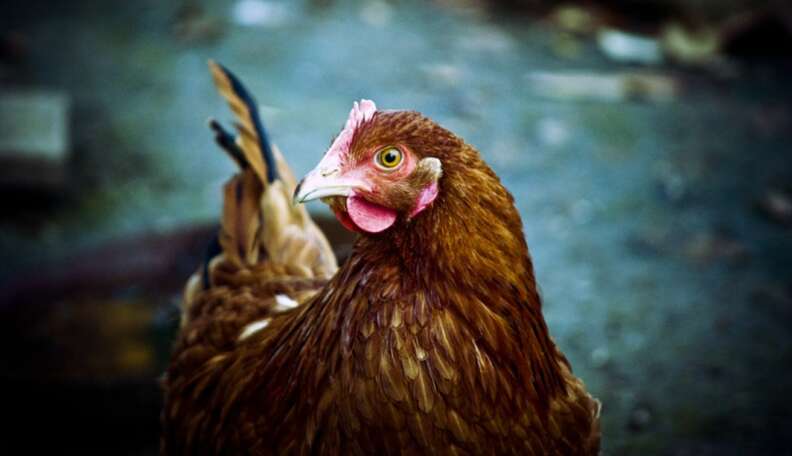 <p> <a class="checked-link" href="http://www.flickr.com/photos/arisusaktos/5176143852/in/photolist-8Tp6ew-bWg4LV-mxPKg2-peu57f-bgyga4-jrdnwA-cssa67-4p5PsS-nDwWmw-dtRSPm-eXZtHn-4oB2Dv-8zzvU5-nCi9vX-mBSv69-obJPbd-dsuGMV-mHNLoV-bgWQgT-9nJLXb-az5f5R-bxtKrt-j1ht3r-boMKZU-4z89jf-iWWhDP-o4aikj-6n1xGB-835Fhr-54562k-iHm24s-EWT9J-2GR4sG-mjhWFN-pmUmyZ-mi1KY3-iE9882-oaWHa3-osKFHv-91vZg4-dLYYEG-bobcQT-86cnoq-pT541U-pBkCE2-61HSYe-4GWpFq-pB2R8f-6aUWJc-bvyBX7">Flickr/Alicja Wolkowska</a><a class="checked-link" href="http://www.flickr.com/photos/arisusaktos/5176143852/in/photolist-8Tp6ew-bWg4LV-mxPKg2-peu57f-bgyga4-jrdnwA-cssa67-4p5PsS-nDwWmw-dtRSPm-eXZtHn-4oB2Dv-8zzvU5-nCi9vX-mBSv69-obJPbd-dsuGMV-mHNLoV-bgWQgT-9nJLXb-az5f5R-bxtKrt-j1ht3r-boMKZU-4z89jf-iWWhDP-o4aikj-6n1xGB-835Fhr-54562k-iHm24s-EWT9J-2GR4sG-mjhWFN-pmUmyZ-mi1KY3-iE9882-oaWHa3-osKFHv-91vZg4-dLYYEG-bobcQT-86cnoq-pT541U-pBkCE2-61HSYe-4GWpFq-pB2R8f-6aUWJc-bvyBX7"></a><span></span><br></p>
California farm animals are going to have a slightly happier New Year's Day this year, thanks to a new law that goes into effect Jan. 1. Proposition 2, passed in 2008 as the most popular ballot measure in California history, requires that all farm animals be afforded enough space to turn around, spread their wings, stand and express basic natural behaviors.
The law covers all veal calves, breeding pigs and laying hens in the state. It's a big win, especially for egg-laying chickens - as one of the five largest egg producers in the U.S., California is home to some 20 million hens. The law makes sense in a state where more than eight out of nine residents believe that chickens should be raised cage-free.
The new regulations for egg-laying hens require that each hen be given 116 square inches of space - twice the industry standard. That means that most egg producers in the U.S. will no longer be able to sell eggs in California unless they increase their own standards of welfare. Companies cannot sell in the state after Dec. 31 unless they comply with the new law.
Since the law was passed, some California companies, including Aramark, Sodexo and Compass Group, have prepared by sourcing only cage-free eggs. And Nestlé, Burger King, Unilever and Starbucks are switching to cage-free eggs nationwide.
As NPR points out, the new law has grocers scrambling to get their hands on eggs that meet the new standards.
Animal advocates are cheering the new regulations in the new year - and pushing for other states to follow suit. "With the enactment of Prop 2, California is leading the way towards a society in which farmed animals are treated with the respect they so rightly deserve," says Nathan Runkle, president of Mercy For Animals, in a press release. "It's time for egg producers nationwide to end the cruel and inhumane confinement of hens in wire cages so small they cannot walk, spread their wings, or engage in most natural behaviors."
While this is a step forward for California farms, it's still a far cry from the ideal - for instance, hens can still be kept in warehouses with no access to the outdoors, and the standards don't cover welfare initiatives for dairy or beef cows, poultry besides egg-laying hens and many other animals who are farmed in the state. But animal advocates hope that the new year will bring even more strides for farm animal welfare.