Nurse Whose Dog Was Killed Amid Ebola Scare Adopts Shelter Puppy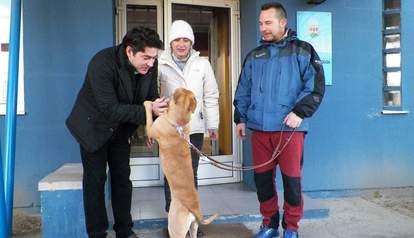 <p> <a class="checked-link" href="https://www.facebook.com/AyuntamientoAlcorcon">Facebook/Ayuntamiento de Alcorcón</a><a class="checked-link" href="https://www.facebook.com/AyuntamientoAlcorcon"></a><span></span> </p>
Four months after her beloved dog was euthanized amid protests during the height of the Ebola scare, the Spanish nurse who survived a bout with the deadly virus has opened her heart to a new pup - one who needed it the most.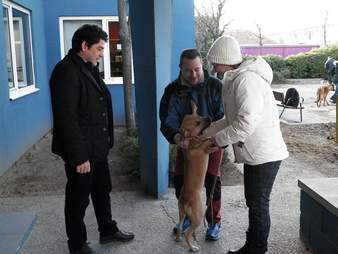 Medical worker Teresa Romero of Madrid made headlines in October when she became the first known person outside of West Africa to contract Ebola. Although she was ultimately able to survive the infection, her life was forever changed. City officials decided to destroy her dog, Excalibur, over fears that he too may have been carrying the virus.
Romero, who described Excalibur as "the son I never had" was heartbroken, saying the death of her dog was the worst part of her ordeal.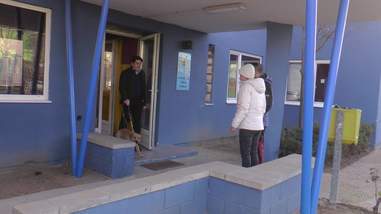 But over the weekend, Romero and her husband, Javier Limón, rescued another dog from their local animal shelter, a vivacious American Stafford puppy named Alma - Spanish for "soul."
The couple hopes that others will follow their example, reminding the public that while it's too late to save their beloved Excalibur, there are many other dogs like him that can still be rescued.
"We have come [...] to adopt Alma, and we want society to be aware and realize that there are many abandoned animals that need homes," Limón said in a release.
To learn more about adopting a pet, visit the Humane Society's website here.