With the holiday season now behind us, you may be finding yourself with some added weight that you'd like to lose - and you'd certainly not be alone. Your dog too might have packed on a little extra pudge, you know, from all those sneaky under-the-table snacks.
Well, good thing there's a way for you and your pet to get back into shape together - and all you need is a ball (or some healthy treats).
Olympic gymnast Louis Smith has teamed up with More Than insurance and Wagglepets to present Petsercise: The First Man and Dog Fitness Video. In it, Smith runs through six easy at-home exercises for people and their pups that are probably as fun to do as they are to watch.
The video can be found in its entirety at the bottom of this post, but here are highlights from the routines and links to Smith's instructions for each.
1. Figure of eight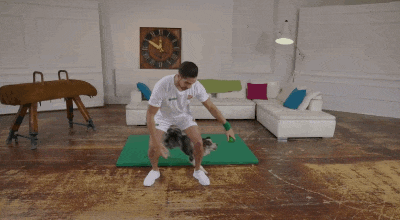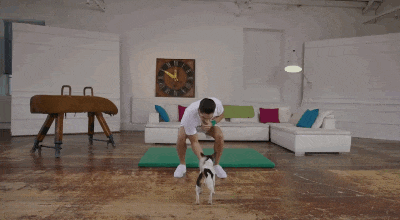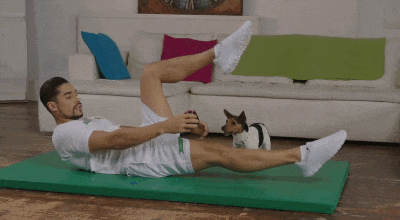 As always, it's important to use proper form so that you and your dog can get the most effective workout possible. Be sure to watch Petsercise: The First Man and Dog Fitness Video below for more information on that, and a complete explanation for each exercise.