Eagle Puts A Complete Stop To Morning Traffic
It was the only way she could get the help she needed.
One eagle became a showstopper yesterday morning, unintentionally bringing together a cavalry of emergency workers, police officers and a wildlife rehabilitator.
Police and firefighters arrived on the scene to respond to a female eagle sitting in the middle of a major roadway near a mall in Clearwater, Florida.
After traffic was stopped, the eagle was picked up and taken to Busch Gardens, a theme park which also features a zoo, for treatment.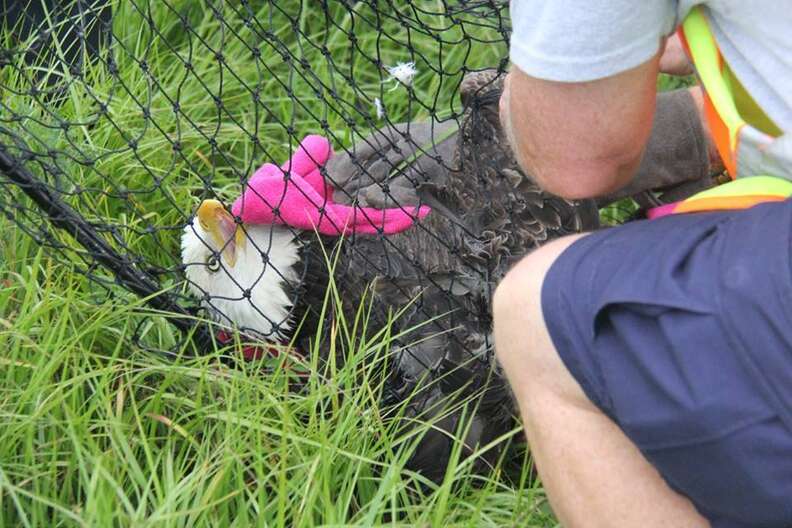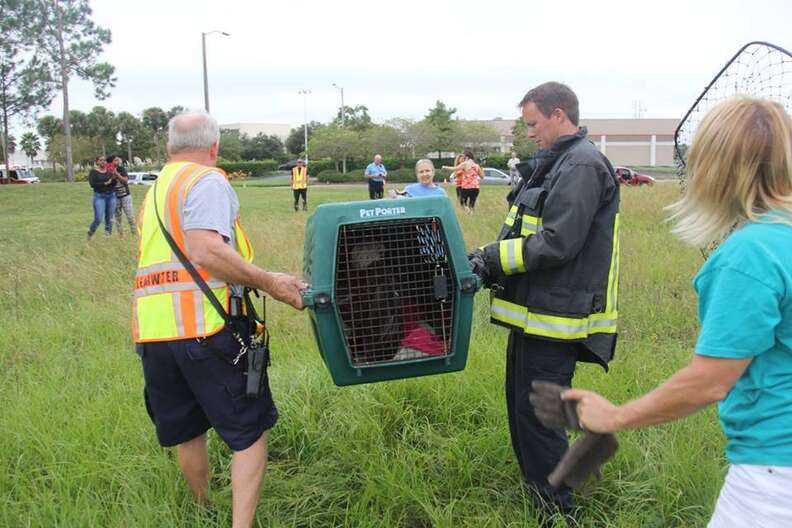 "She's very lucky," said Kris Porter, the licensed wildlife rehabilitator who sent a worker to assist with the bird's rescue said in a quote on CPD's Facebook page.
Watch this video clip from the bird's rescue: