When Chester was taken in by Animal Ark Rescue in Columbus, Georgia, back in April, the little dog was in rough shape. His hair was long and matted, and when rescuers shaved it away they discovered a large tumor on Chester's side.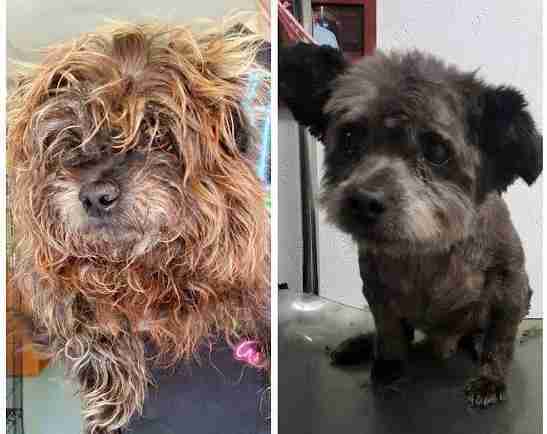 They guessed he was about 13 or 14 years old, and while Chester was in the care of Animal Ark, more and more tumors appeared all over his little body. Realizing he probably didn't have much more time, Animal Ark began searching for a family willing to take in a terminally ill pet and give him the final home he deserved. That's when Nicole Elliott stepped in.
"I am friends with a lot of animal shelters and rescue groups on Facebook. I was scrolling through, and saw a post with a before and after picture, and HOSPICE NEEDED as the title," Elliott told The Dodo.
"I slept on it, and woke up knowing it was the right thing to do. I knew that it would be my responsibility to make his final days the best I could, to mine and his ability. I arrived before the shelter opened, and they let me in to get him. I fell in love the moment I saw him," she said.
Elliott decided that, to make sure Chester's last days were as good as they could be, she would make a bucket list for him. "I am taking it a day at a time and trying to give him normal doggy experiences that he may have never had the chance to do before, and a ton of spoiling," Elliott said.
So far, Chester has gotten a brand new, cozy bed, eaten a Nathan's hot dog, had a doggy spa day and taken plenty of rides in the car with his head out of the window. Elliott still plans on taking him to the beach to see if he likes swimming, and throwing him a birthday party at the shelter so he can play with all of his friends.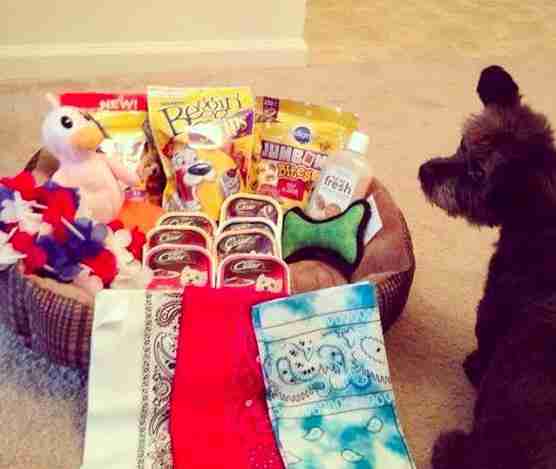 Chester's terminal status slows him down a little, and Elliott said he needs to go "potty" a little more frequently than her other dog, Pierre. Despite his age and illness, Chester still "has very perky moments and he loves to terrorize my kitties," Elliott said.
Elliott set up a Facebook page to share Chester's story and keep track of his bucket list, and she's been flooded with messages of kindness for her and for Chester. "I am so overwhelmed with all the love and support," Elliott said. "It has really brought this need to light. I hope it helps other animals like Chester."
If you're ready to adopt a senior or special-needs animal like Chester, look for waiting rescue dogs on Adopt-A-Pet.com.