Dying Dog Wouldn't Miss His Best Friend's Wedding For The World
There's no greater gift than to be able to share life's most precious moments with a friend - even if they sometimes need a little help along the way.
For the last 15 years, Charlie the dog had been there as his owner, Kelly O'Connell, reached many milestones on the road to adulthood. And in a touching final act, the faithful pup was there during one of her biggest.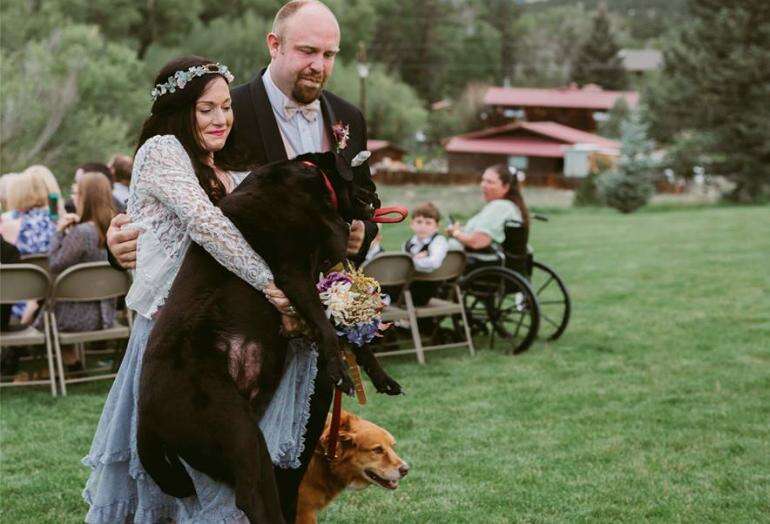 Prior to O'Connell's wedding in Colorado earlier this month, no one was sure that Charlie would live to be a part of it. The old dog had been diagnosed with a brain tumor, leaving his body weakened and frail.
When the time came to walk the aisle, Charlie was too tired to move. But rather than leave him behind, one of the bridesmaids decided to carry him.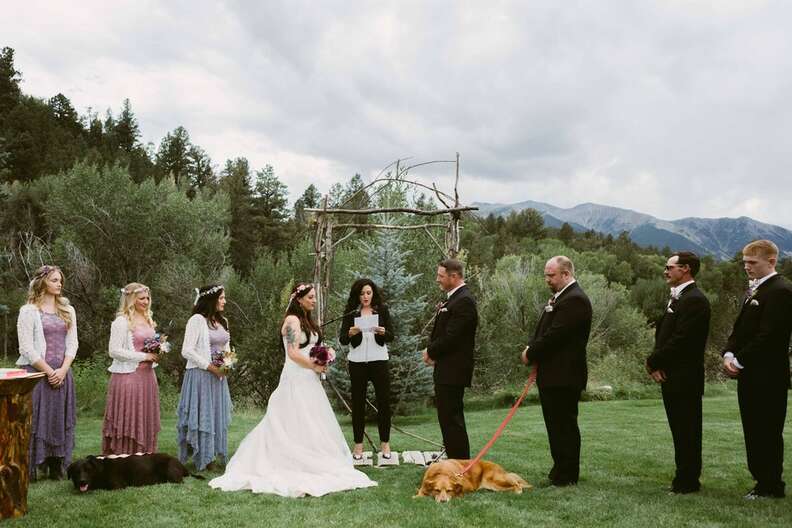 Photographer Jen Dziuvenis, a family friend, captured the moving scene - knowing how important it was for O'Connell to have her old friend by her side.
"Everyone was trying to hold it together," she told The Dodo. "It was just one of the most loving things I've ever seen. It just touched all of us so much."
There was no doubt that Charlie being there meant the world to his mom.
"It was just people who love their dog doing what you do for a sick family member," said Dziuvenis. "After the ceremony, she just kept saying, 'Charlie, you're here. You made it.'"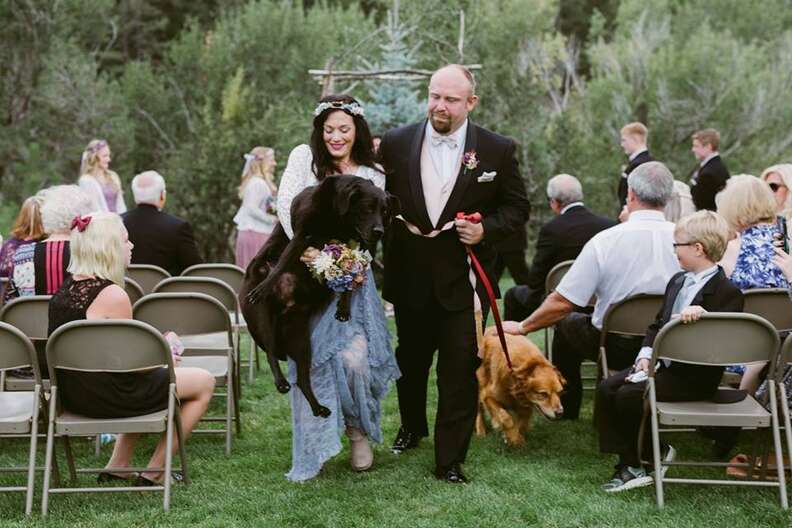 Sadly, a little over a week after the wedding, Charlie passed away.
The legacy of love he leaves behind, however, won't soon be forgotten.