Dutch Animal Shelter burned to the ground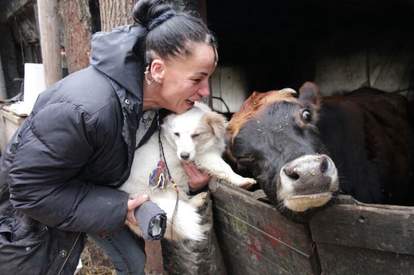 A Dutch animal shelter in the north of Holland has burned to the ground last Sunday.
Norma, the owner of Norma's Universe has dedicated her life to rescuing and taking care of animals that were no longer wanted by their owners or society. She housed almost 300 animals in her farm and stables, ranging from horses to reptiles.
Sunday afternoon both farm and stables caught fire, most likely because of a short-circuit in the electrical system. As soon as she discovered the fire, Norma started getting the animals out. She managed to save most of the larger animals, although some have burns and have been treated by local vets. Sadly, the smaller animals like cats, fish and reptiles who were inside have died in the fire. Some animals are still missing although luckily some cats and birds are returning now that the fire is out and the rest is returning to the land.
Norma is busy taking care of the animals that were saved, but does not have anything anymore. She didn't even get her mobile out because she spent all her time saving the animals. Her friends and followers are now starting different campaigns to collect money and supplies to take care of and feed the animals, and ultimately start building a new safe space for her and her furry friends.
Any help is very welcome, promotion and knowledge and financial help. Anything you can spare you can send to:
Foundation Help Norma
IBAN NL87INGB0005008601
BIC INGBNL2A For images and local news coverage:
http://www.hartvannederland.nl/top-nieuws/2015/brand-dierenopvang-ferwert
http://nos.nl/artikel/2040064-brand-bij-dierenopvang-in-friesland.html
http://www.normasuniversum.nl Thank you for caring about animals!