A woman in Fort Worth, Texas, goes to an infamous dumping ground in Echo Lake Park almost every day - because sometimes, among strewn litter and trash, there's a sign of life.
"I try to take photos and videos from the moment I find them, so everyone can see what I see," Obregon, who runs local rescue organization The Abandoned Ones (TAO), said. What Obregon sees can be devastating.
One time she saw that a 6-month-old dog had been tied to a fence and left to die. Another time she saw what appeared to be the lifeless body of a dog, who suddenly mustered the strength to lift her head. Often she finds decomposing bodies of unwanted animals. She saves whomever she can.
And it happened again, just last week.
"During a routine search for those who can't speak ... another poor little vulnerable precious baby [was] found at Echo Lake," TAO posted on April 15.
The little puppy was standing in the distance, just staring at Obregon. "What are you doing out here all by yourself?!" Obregon said to the dog.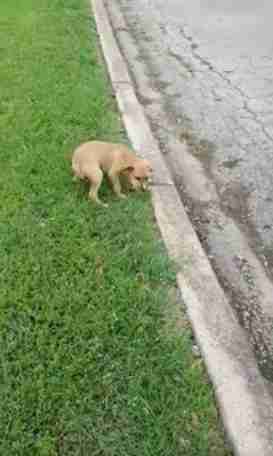 Even though the puppy appeared terrified, she let Obregon approach and scoop her up. The little dog reeked of dead animals.
Obregon then searched and searched for more puppies, but found none. She knocked on doors to see if the puppy belonged to anyone in the area. "No one has ever seen her before," Obregon said.
And so Obregon did what she always does for these poor abandoned souls - she took her to the veterinarian and gave her a name: Jada.
"Rescued," Obregon said. "Of course, I'm not eff'ing driving away without a puppy so vulnerable."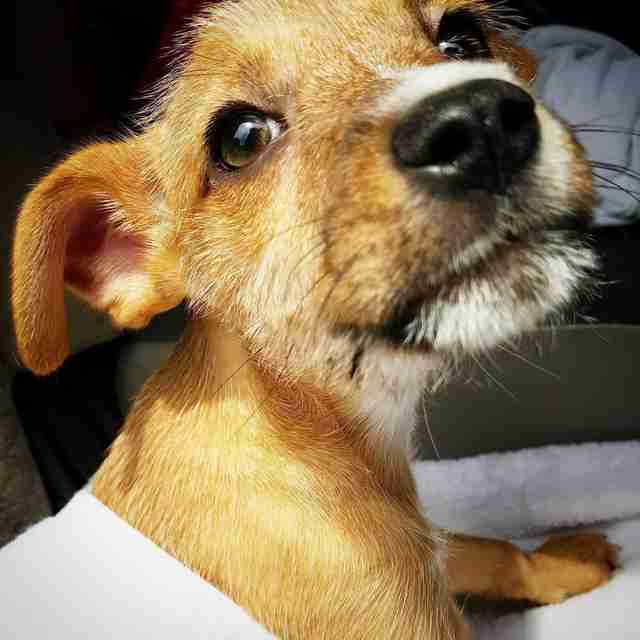 Now Jada will have the good fortune of all the other dogs rescued by TAO - love, shelter and food. She'll be fostered until she can find a forever home.
"I'm getting to the point where I'm starting to believe that these dogs at Echo Lake are actually waiting for me, or someone, to help them!" Obregon said.