Duck Couldn't Be Happier To Have Adopted A Little Girl
Snowflake is no dog, but he's just as loyal as any canine out there.
The all-white duck was named by his best friend and "Frozen" fan, 5-year-old Kylie Brown, when he was "zero years old," she told local news outlet WGME CBS 13 in Portland, Maine. While Kylie has owned dogs and gerbils, her relationship with Snowflake is one that's withstood the test of time. The Brown family brought Snowflake to their home on a whim one day.
"This little, yellow fur ball is squawking in a box and Kylie walked over to the box and leaned in and it was quiet," Kylie's mother told WGME. "Everywhere she went, he was quiet. And if she went missing, he would squawk and panic."
Ever since, he's stuck to doing what he does best - following little Kylie around like the feathered version of a loving pup.
He's been by her side since he was a small, yellow duckling, during story time: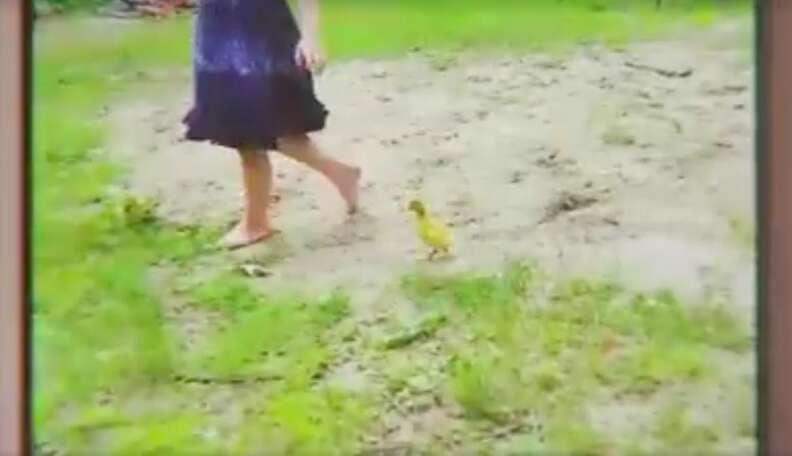 Eventually growing up to waddle behind her even in the snow:
Not to mention Halloween, where he made a dashing Olaf to Kylie's Princess Elsa: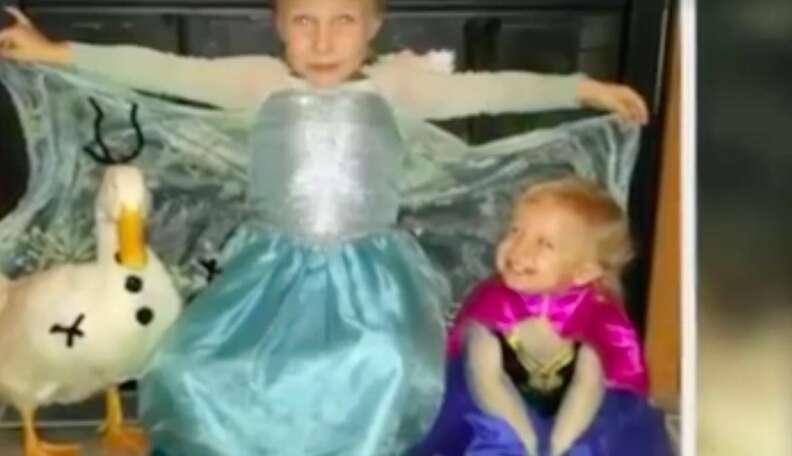 You'll have to see for yourself just how unbreakable their bond is.