For what might be the first time in his short life, Bubba the puppy finally is able to see the world with clear eyes and with a clear mind - and to experience what it's like to be loved after such unimaginable abuse.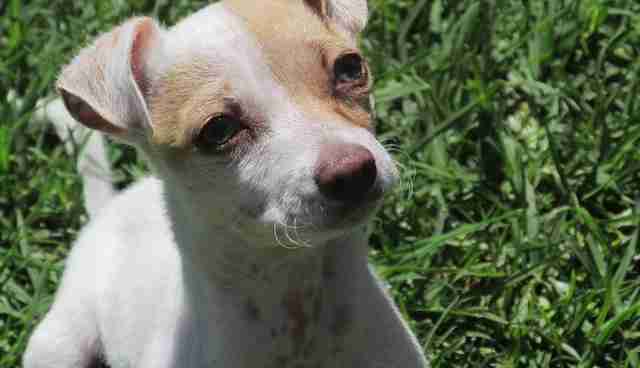 The young terrier mix was rescued last March after police in California raided a motel room while carrying out the arrest of his owner, Joshua West. There, authorities discovered significant quantities of illegal drugs and drug paraphernalia - but it soon became heartbreakingly clear that West wasn't the only one affected by his illicit activities.
Bubba, sadly, was also found under the influence of drugs, either from exposure to fumes or by accidental ingestion. According to the Tustin Police Department's Facebook page, he later tested positive for heroin, methamphetamine and nicotine.
"This strikes me as pretty horrible," Lt. Robert Wright told CBS Los Angeles. "This is the first time we've ever heard of someone reporting that an animal has been under the influence."
Fortunately, despite being in poor shape, Bubba's rescuers didn't give up on him.
Bubba was taken to Orange County Animal Care where, after the initial stages of his recovery, things are already looking up for the pup who'd been through so much.
"We are happy to report Bubba has been treated for his drug addiction and is doing excellent," Tustin Police Department wrote online, adding that West faces additional charges of animal cruelty. "Bubba is still receiving medical care and once he is fully recovered, he will be placed with a rescue organization who can find him a forever home that can provide the proper care he will need in the future."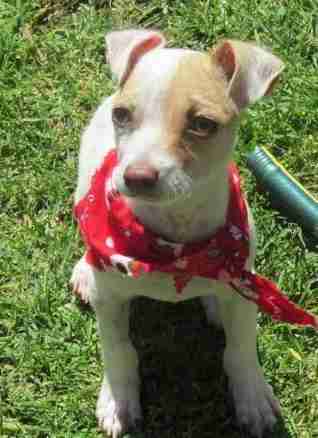 The Dodo reached out to Bubba's caretakers for the latest on his condition, but they declined to comment on what is an ongoing case against his former owner. Still, photos of the puppy in the midst of his treatment show him looking healthy and alert.
Statistics are hard to come by when it comes to the prevalence of cases similar to Bubba's, but animals held in confined spaces where such substances are being used are likely to be subjected to harmful exposure. Even less-regulated drugs, like marijuana, can lead to serious health problems in pets.