California's Water Disaster Is Confusing, So We Drew Pictures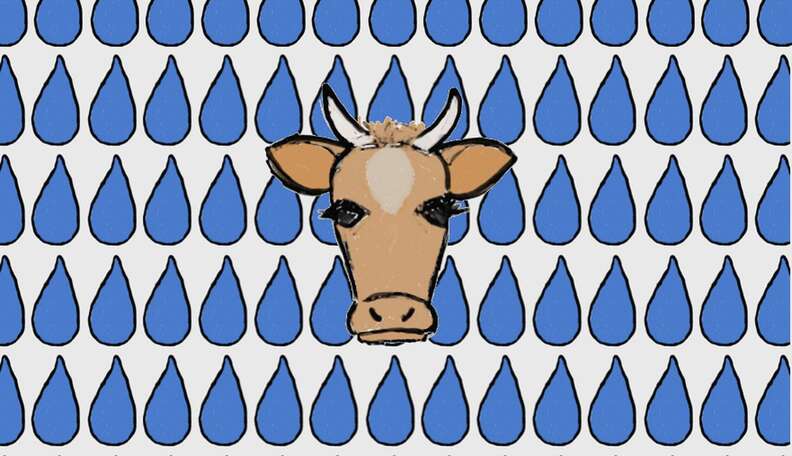 California's ignoring the elephant in the room when it comes to water usage - or rather, the cow.
Last week Gov. Jerry Brown issued an executive order in response to the state's years-long drought, and now, all urban water users will have to reduce their usage by 25 percent. Unfortunately, this plan exempts the biggest water users in the state: Big Ag.
Everyone knows factory farming is bad for animals. But here's a by-the-numbers look at why it's bad for California's drought, too.
About 80 percent of California's water goes to agriculture.
Brown's plan to cut water usage will affect the individuals, businesses and small farmers who use only 20 percent of the state's water. Large-scale farmers - who use 80 percent of the water in the state - are largely untouched.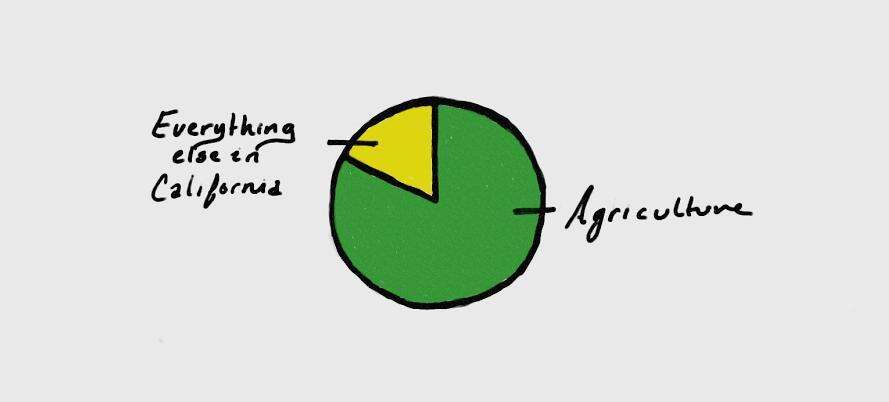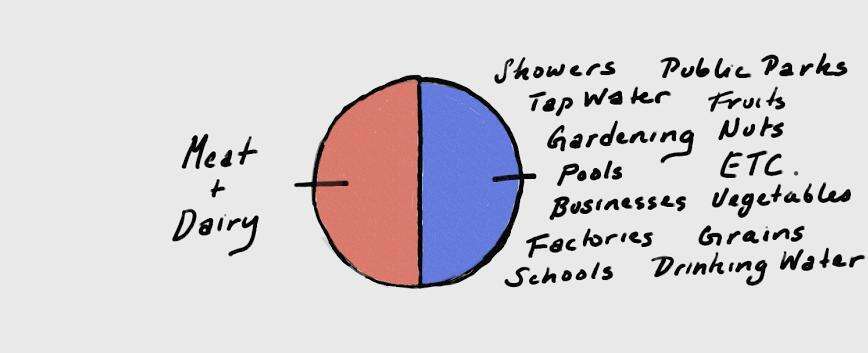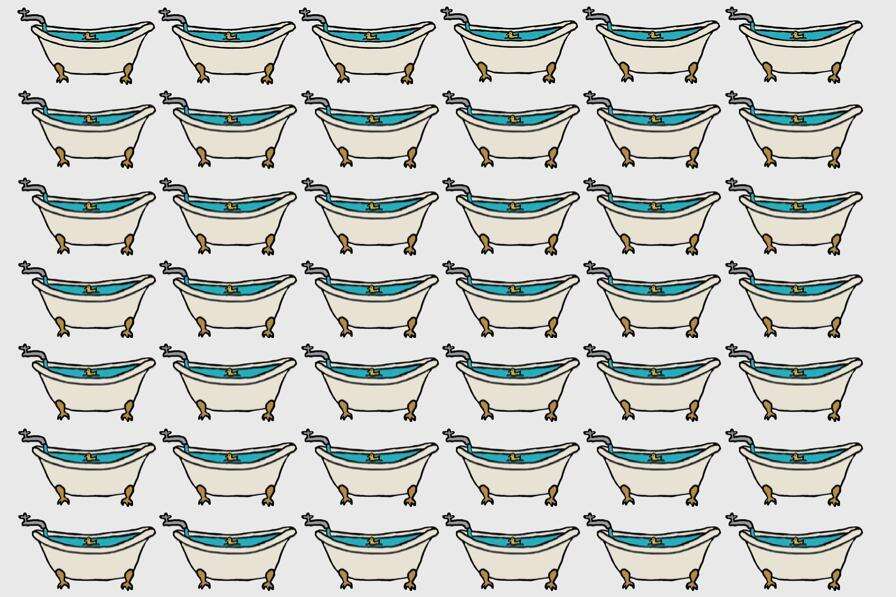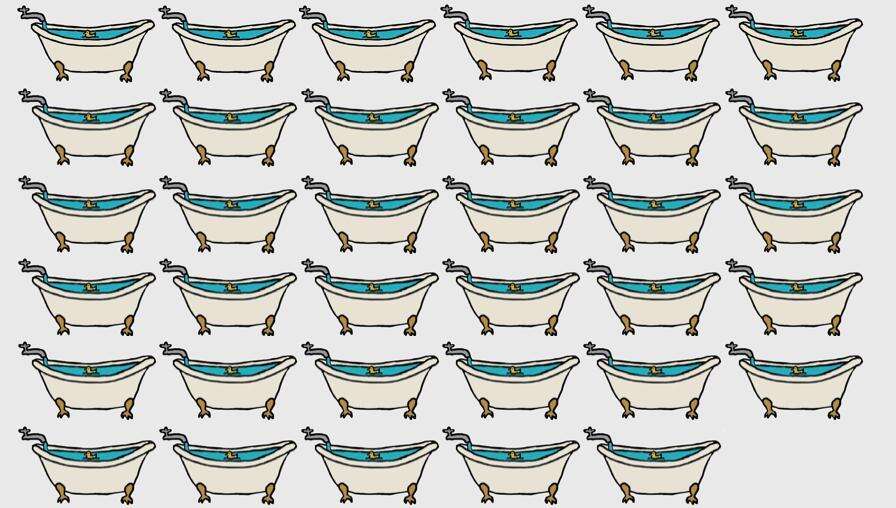 For comparison, water-intensive nuts require 4.5 cubic meters of water, beans require 2 cubic meters and vegetables need only 0.15 cubic meters.

1 gram of beef protein requires six times as much water as 1 gram of protein from beans, peas or lentils.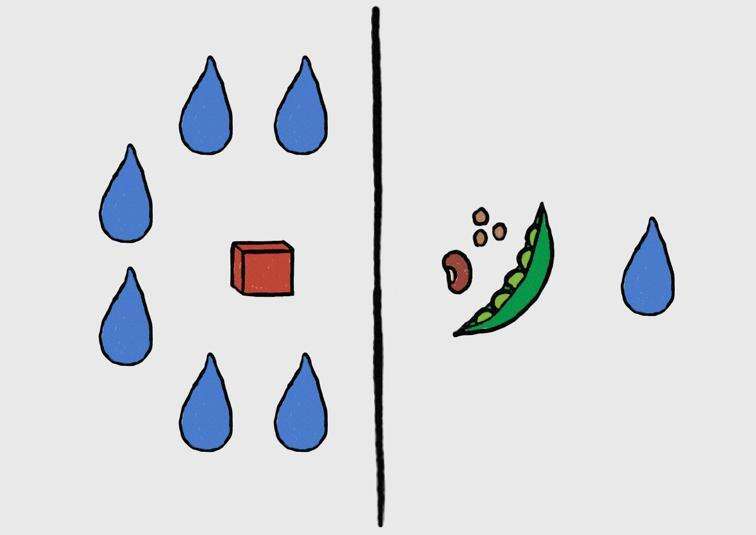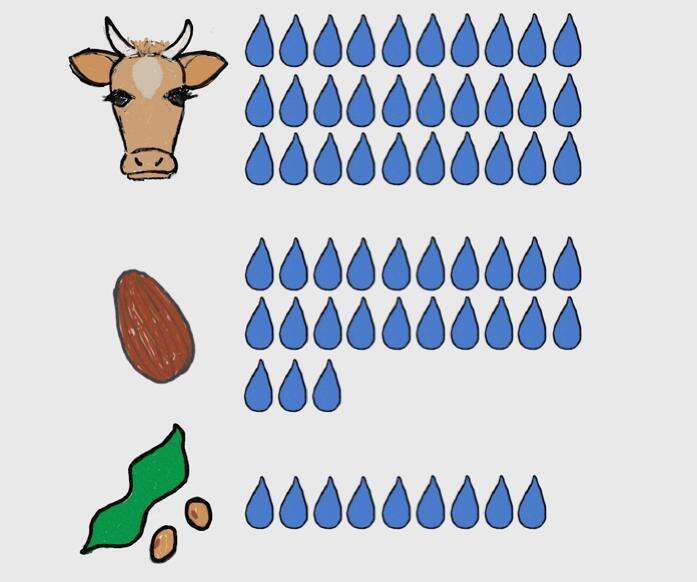 Yes, agriculture does a lot of good, like growing all of our delicious fruits and vegetables. But by far the biggest drain on water is meat and dairy production, which is incredibly inefficient when it comes to water usage.
And if you're going to going to start fining people for taking long showers, it's only fair to take a look at the factory farmers who are using as much water as everything else in the state combined.