Stunning Footage Shows Dolphins Surfing In Unison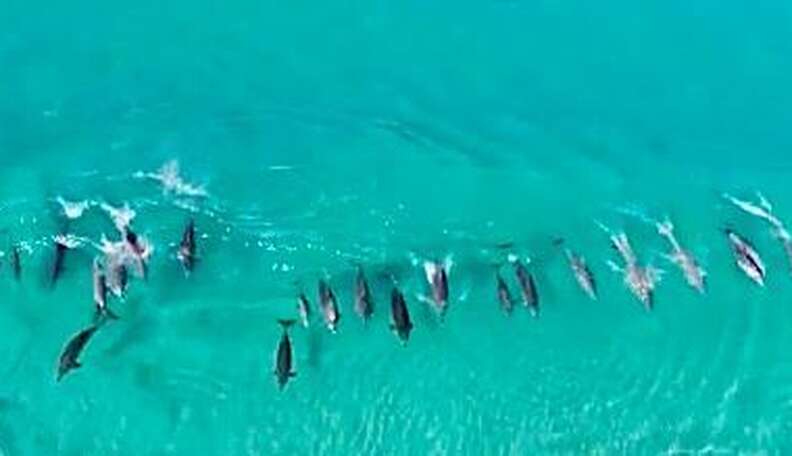 <p> <a href="https://www.facebook.com/HigherPerspective/videos/966604930038493/" target="_blank">Facebook/Higher Perspective</a> </p>
<p> <a href="https://www.facebook.com/HigherPerspective/videos/966604930038493/" target="_blank">Facebook/Higher Perspective</a> </p>
Gorgeous footage shows wild dolphins truly know how to enjoy themselves.
Off the coast of Australia, the video, shot by Riggs Australia with a drone camera, reveals a pod of dozens of dolphins surfing side by side.
With the capacity for complicated emotions, like humans, dolphins need to play, have fun and enjoy their freedom.
Watch the beautiful moment captive dolphins return to the wild here. And watch the full video of wild dolphins surfing below: