Do's and Don'ts For Finding Your Missing Dog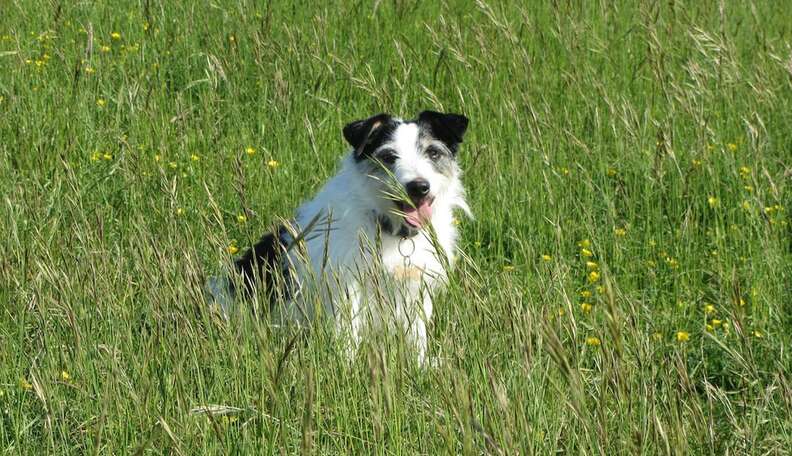 <p> Les Chatfield / <a href="https://www.flickr.com/photos/elsie/7993012818/" target="_blank">Flickr</a> (<a href="https://creativecommons.org/licenses/by/2.0/" target="_blank">CC BY 2.0</a>) </p>
<p> Les Chatfield / <a href="https://www.flickr.com/photos/elsie/7993012818/" target="_blank">Flickr</a> (<a href="https://creativecommons.org/licenses/by/2.0/" target="_blank">CC BY 2.0</a>) </p>
Your dog is missing. You've done a Facebook search for "lost dogs" plus "state." You've contacted your local police station and Animal Control Officer (ACO), hung flyers, and posted on social media. And then you get the call you've been waiting for - your dog has been seen! Now what?
The most important thing for a successful recovery is to keep your dog in one place; once your dog leaves a known area, the search is back to square one. When you get a call, do ask the caller for specifics:
Description of the dog. Unless the dog seems radically different from yours (i.e. white and your dog is brown), don't discount the sighting; people have very different ways of describing dogs
Exact location of the sighting
Collar (Color? None?)
Direction in which the dog was traveling
Not everyone will be able to provide you with all these details, but ask anyway.
Do go to the area of the sighting as soon as possible to put up flyers and scope out areas where your dog may be hiding and routes she might be traveling. Are there food and water sources? Shallow woods abutting homes? Abandoned or little-used buildings? Lots of sheds or porches a dog could hide beneath? If so, pay particular attention to flyering in these areas.
Do tell anyone you see while flyering that your dog has been sighted in the area, and emphasize that if seen, your dog should not be chased.
If you should happen to see your dog, the same rule applies. In addition, don't speak to him, approach him, or look him in the eye. Your dog is in flight mode and doesn't recognize you or the sound of your voice; he'll experience these behaviors as aggression and will likely run. Instead, sit on the ground, look away, and toss treats in his direction; give him the time and space to recognize you and your scent.
To keep your dog in the area, do set up a feeding station right away. If your dog was seen in someone's yard, ask the homeowner if you can place food and water in an unobtrusive area of the yard. If the answer is no, ask other neighbors. If no one will agree, find a secluded spot as close to the sighting as possible and set up the feeding station there.
Gail Gilmore
Once the feeding station is set, do contact your ACO to update your dog's status and ask if recovery equipment, such as a wildlife camera and humane trap, is available. Any food set out will disappear, but without the camera you won't know what ate it.
Missing Dogs Massachusetts
When you get your dog on camera, setting a humane trap will almost always be the best next step. If the ACO doesn't have this equipment, do contact your state's dog recovery organization. If your state doesn't have one, post a request on Facebook - you never know what resources people have access to or may be able to suggest!
To get your dog used to going into the trap, place food inside and remove the previous feeding station. Water should be left outside. Do tie the door open with zip-ties until you see on camera that she is comfortable going into the trap.
Don't leave a humane trap set unless you're able to monitor it. A set trap needs to be checked every two hours, and more frequently in very hot or cold weather. You'll need to release anything caught in the trap within that amount of time. If you can't do this, zip-tie the door open.
Don't expect your dog to go into the trap right away. He might, but trapping can take up to two weeks, sometimes longer. Be patient!
Gail Gilmore
Once your dog has been successfully trapped, don't release her until the trap is inside a safe environment, such as your home or an exam room at your veterinarian's office, with all doors closed. And even then, she should be leashed.
Gail Gilmore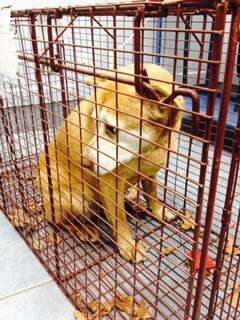 Do take your dog to the vet within 24 to 48 hours of recovering him, even if he looks fine; it's always best to have a professional examine a dog that's been out on his own for any length of time.
Do ease your dog back into her routine, give her lots of love, and take whatever steps necessary to prevent her from going missing again!
Missing Dogs Massachusetts