Don't Worry About Googling "Dogs In Life Vests" Because We Did It For You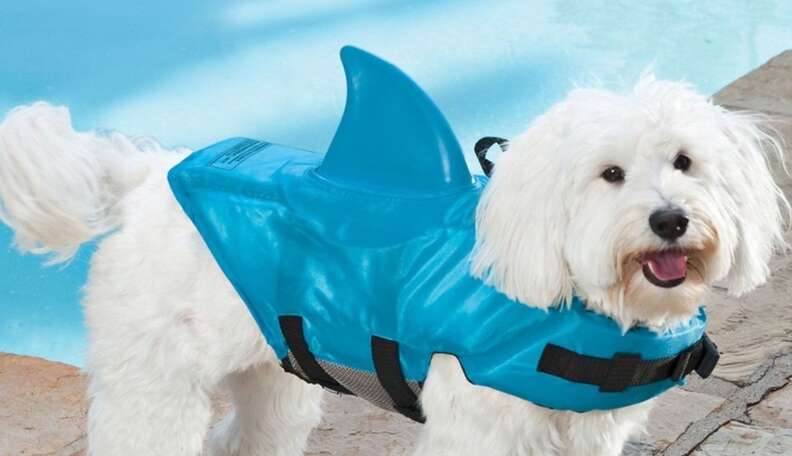 As Huffington Post pointed out earlier this week, water safety for dogs is extremely important -- but it often gets overlooked. Many pet-owners tend to forget that although dogs can naturally swim, the animals' instinct doesn't always kick in. Thousands of dogs drown each year as a result. But there's a really easy way to prevent tragedy in the water, and it's really, really cute: get your dog a life vest.
imgur Then, maybe take a picture of your dog, so she or he can be part of this photo series that you probably never thought to Google: "dogs wearing life vests." It's worth the time.
pawtestimonials.blogspot.com
gwenniespace.blogspot.com