Dominican Conservationists Gain a New Perspective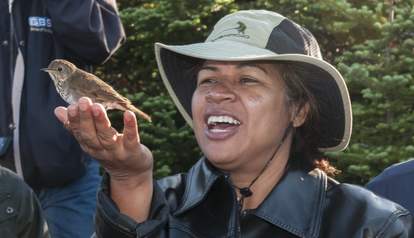 vtecostudies.wordpress.com
From June 22-30, conservationists and stakeholders from the Dominican Republic visited the United States to exchange experience on conservation of the Vulnerable Bicknell's thrush (Catharus bicknelli), a migratory bird that breeds in the northern US and winters in the DR.
With support from the Critical Ecosystem Partnership Fund (CEPF) through its investment in the Caribbean Islands biodiversity hotspot, Consorcio Ambiental Dominicano (CAD), Fundación Loma Quita Espuela (LQE) and the Sociedad para el Desarrollo Integraldel Nordeste (SODIN) worked with private investors from the US and the DR to create the Dominican Republic's first private protected area, home to critical habitat for the Bicknell's thrush.
See images from the trip here.
Read a blog about the trip here.