Simon Cowell's Perfect Reaction To The X-Factor's Dolphin Shows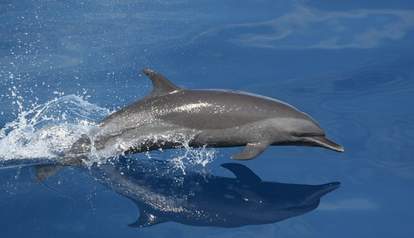 When Simon Cowell found out that his show, The X-Factor, was going to air an episode that featured captive performing dolphins at a dolphinarium, the executive producer put down his foot.
The well-known animal activist was the target of a petition that gained over 7,000 signatures this week, calling on him to remove the segment from next week's show. A teaser for the episode showed contestants swimming with the dolphins: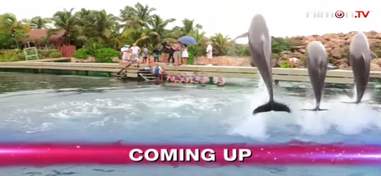 (TheXTraFactor2014/YouTube)
When the petition started gaining steam, Cowell took to Twitter to express his opinion:
The X-Factor, a show that features musicians and performers vying for a record contract, has yet to comment on whether the show will in fact air with the dolphin segment included. The Dodo has reached out to the show for comment.
Meanwhile, animal advocates have already praised Cowell for his statement - and the petitioners who brought the issue to light.
"Thank you to everyone for signing petitions, sending tweets, and expressing your concerns," Candace Crespi of the Oceanic Preservation Society told The Dodo. "You did it! Most importantly, thank you to Simon Cowell for taking a stand against animal cruelty. As Margaret Mead once said, "Never doubt that a small group of thoughtful, committed citizens can change the world; indeed, it's the only thing that ever has."