Dolphin Pox Infects SeaWorld Orlando's Dolphin Nursery And Dolphin Cove
As many of you may have already heard, The Mirage Hotel in Las Vegas, Nevada is infamous for its dolphin "death pool," where dolphins are subjected to scorching summer temperatures, little shade, obvious aggression, and the pox virus.
However, SeaWorld Orlando's bottlenose dolphins are also showing signs of the same dolphin pox virus. It is very possible that The Mirage's dolphins became infected after "SeaWorld Orlando shipped Beetle and Cosmo over on a breeding loan in March 2010."
According to this study, "stress, environmental conditions and general health appear to play a major role in the clinical manifestation of dolphin pox."
All of these photos were taken at SeaWorld and are unedited, but are cropped to focus on areas affected by the virus. Also take note of the many rake marks caused by other dolphins.
A mother in the Dolphin Nursery with an early stage of pox over her rake marks. (Taken 7/23/14.)
This one is a bit harder to see, but look for the faint, circular blotches near the top. (Taken 8/5/14, Dolphin Nursery.)
Now the following pictures were all taken on 8/5/14 at the Dolphin Cove, where guests can pet the dolphins and pay money to feed them dead, thawed fish. Multiple bottlenose dolphins here are infected with the pox virus.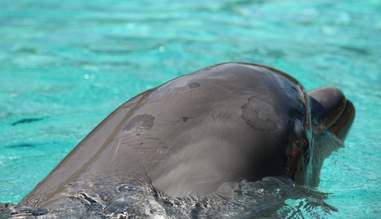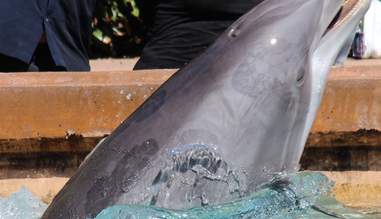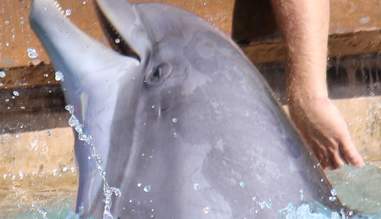 The beginning stage of dolphin pox on one of the juveniles.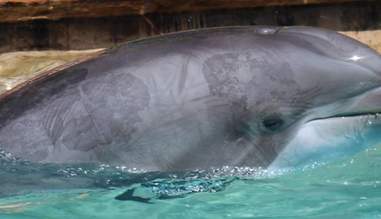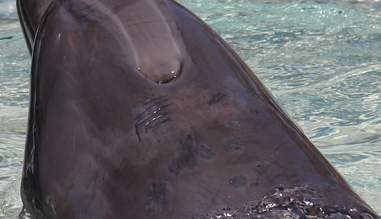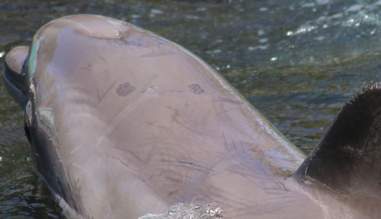 Some dolphins also display odd skin patterns, like the following: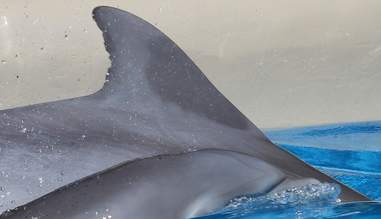 Mother and calf in the Dolphin Nursery.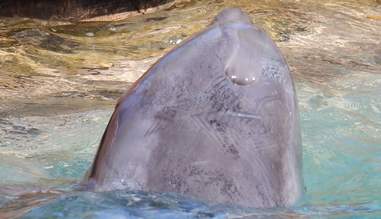 Dolphin Cove It is more than evident that dolphins and other cetaceans do not belong in captivity, especially when their health is severely compromised.