Little CC has a favorite spot, and that's on top of her friend big Chewbacca, nestled into his glorious fur.
"Pretty much every time we walk by their kennel, CC is either sitting on Chewy or draped over him or curled up against him," Animal Rescue League of Iowa spokesperson Jessica Jorgenson tells The Dodo. "Chewy, for his part, doesn't mind at all. They both like being close to each other."
These two are more than just sweet buddies. They're each other's family.
For years, Chewbacca and CC had a home together. They were loved, and well taken care of.
A human baby with allergies coming into the picture changed things. The pair wound up in the Animal Rescue League of Iowa - where, luckily, they've been able to stick together. Constantly.
In the kennel, CC usually treats Chewbacca like a pillow.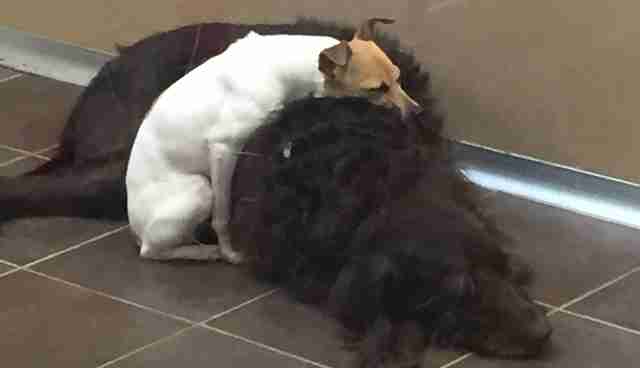 Despite the tremendous size difference, they like to walk side by side, too.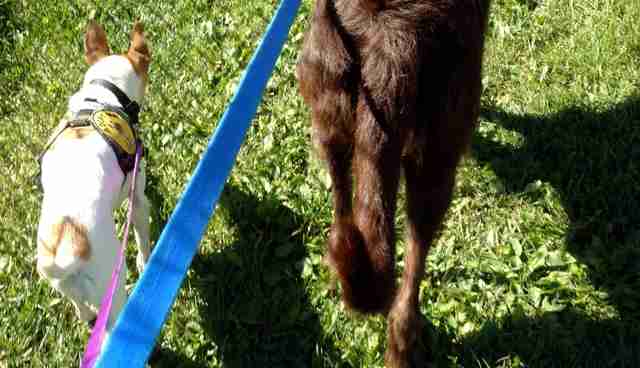 Some volunteers recently took these two on an day trip outside the shelter, and discovered Chewy and CC also "sit against each other in the car," says Jorgenson. "Their bond is undeniable."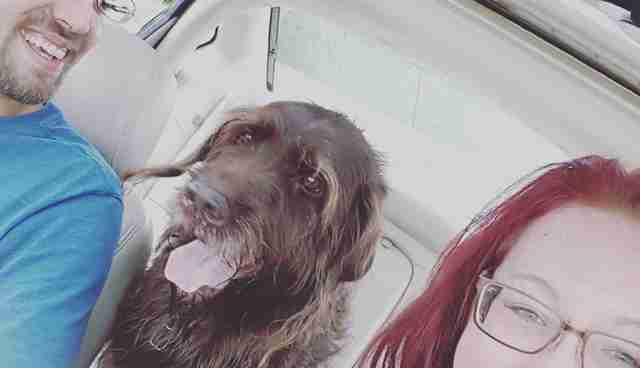 Chewbacca and CC are both, unsurprisingly, gentle and well-behaved.
The dogs get along with cats and other dogs. They can be adopted out of state, though you'll have to visit the shelter to meet them.
Besides that, these guys want what you would expect: regular walks and a comfy couch for big Chewbacca to nap on - little CC perched atop.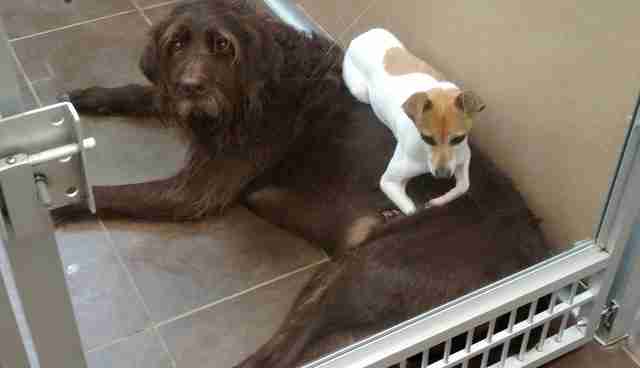 UPDATE: This bonded pair was adopted together! Their new family includes two other dogs and three pigs.