12 Dogs Who Are Smothering The Cat With Their Love
Sometimes the affection isn't so mutual ...
1. "Oh, Cat. You're such a good listener."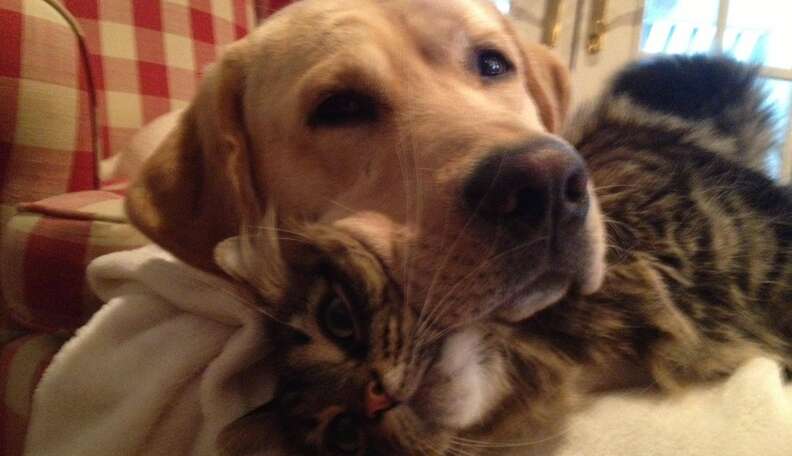 2. "Oh, don't worry, Cat, I can climb up here too - that way we can hang out FOREVER!"
3. "You're my favorite pillow, Cat."
4. "Hey Cat, we're best friends forever, right??"
5. "Are you comfortable, Cat?"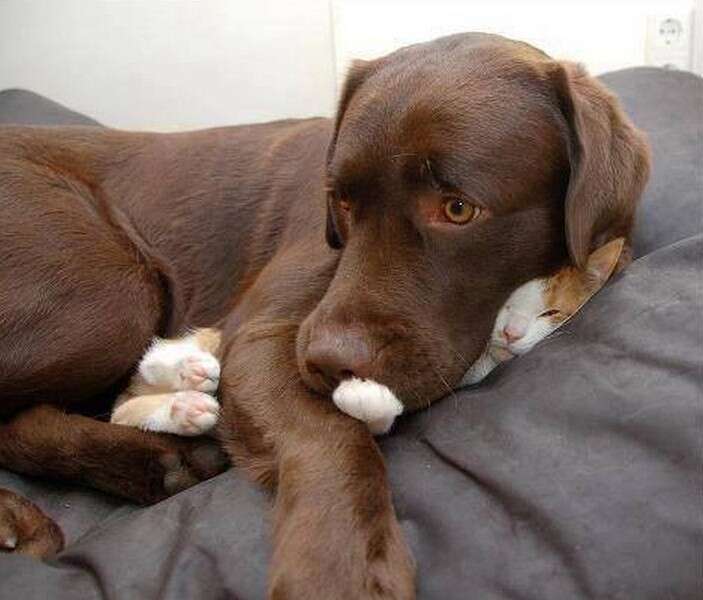 6. "Let me know if I start to snore, Cat."
7. "I don't mind that you're getting a little pudgy, Cat. More to love!"
8. "Does my hiney smell funny to you, Cat?"
9. "Hey Cat, lemme give you kisses!"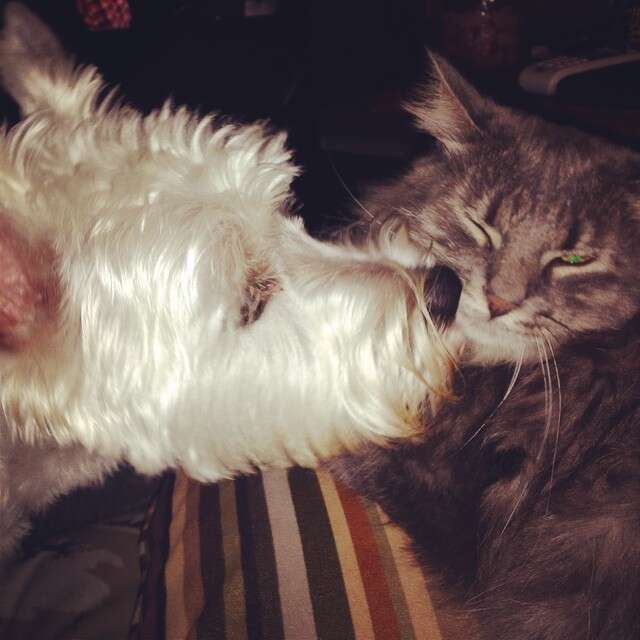 10. "Oh, Cat, you're so affectionate!"
11. "Hey, Cat. Am I heavy?"
12. "HEY, CAT, LOOK WHAT I CAN DO."