Dogs love their human kids ... and sometimes they like to try and take over as the parent. A typical day in the life of a dog who has human ones is a pretty busy one, and these dogs wouldn't have it any other way.
Some dogs will watch the kids the entire time they're asleep ...
... and some will struggle to stay awake for so long. Kids really know how to sleep.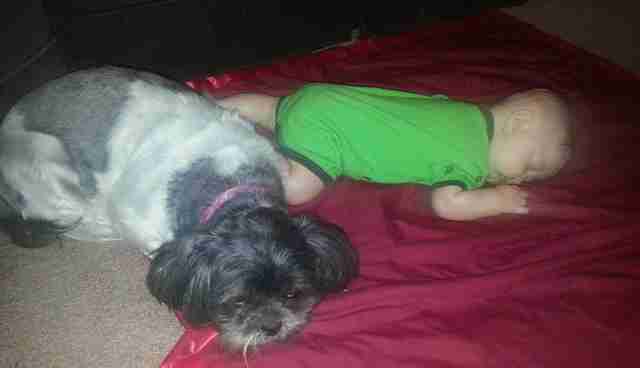 Some dogs insist on testing every toy their kid has ... just in case.
This dog is pretty sure he can smell cookies before dinner on this baby (although the baby pleads the fifth) ...
... and this pup is very concerned that you might not be feeding his little one enough.
Some dogs do not trust these contraptions you put the kids in AT ALL.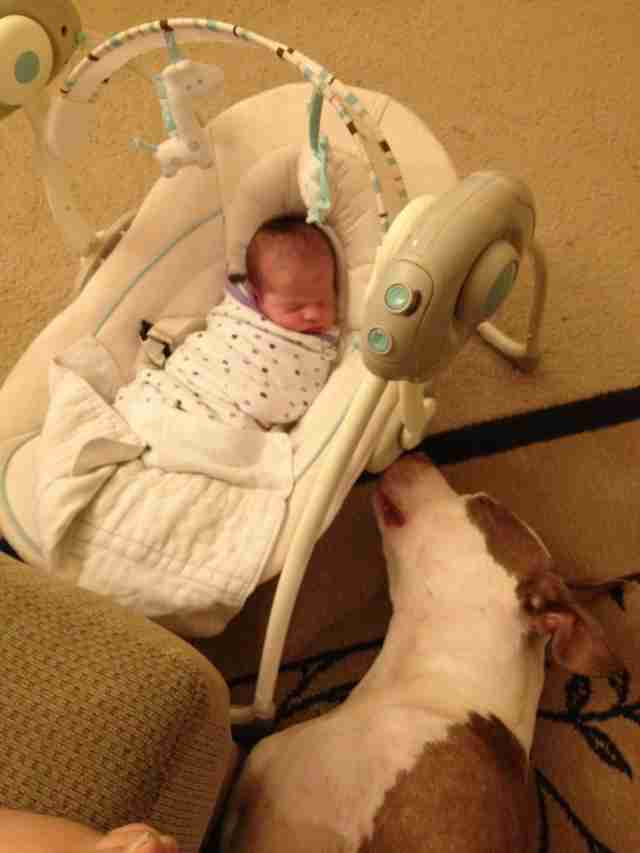 These guys are very concerned about you taking the baby out of the house ...
... and these guys are OK with it as long as they get to be the bodyguards.
Some dogs would REALLY prefer that you didn't photograph the baby while he's sleeping, jeez.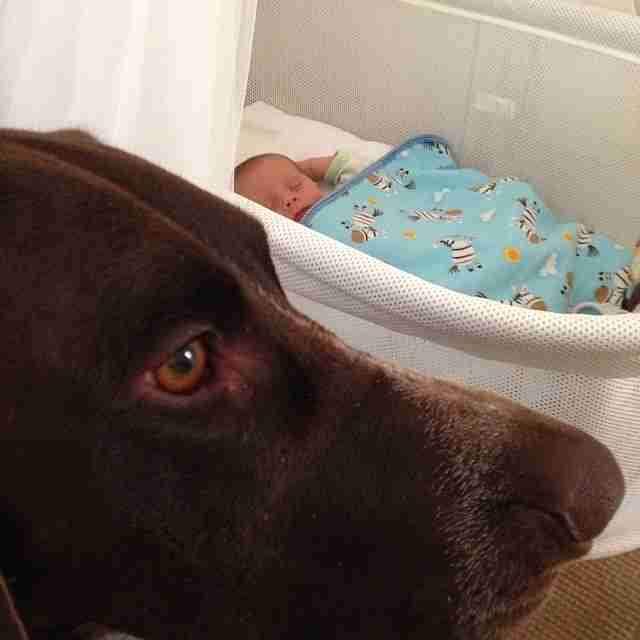 This guy isn't so sure you're holding her the right way ...
... and this dog would like to sniff test any gift or suspicious-looking package his child receives, please.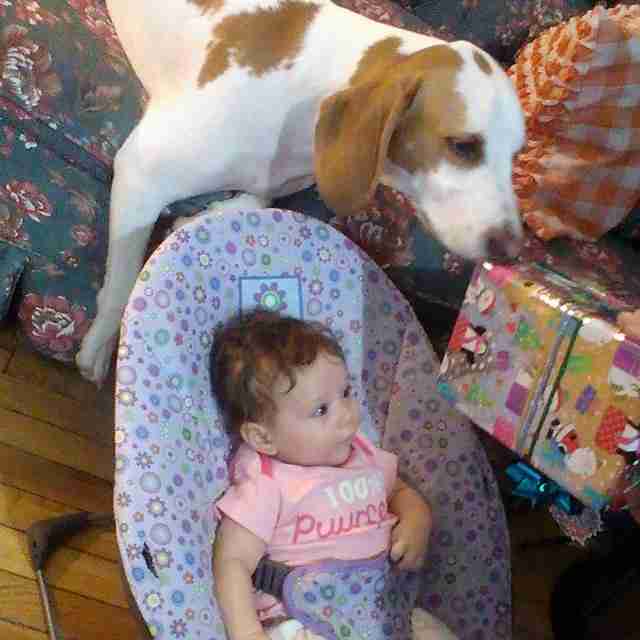 This dog would like to remind you that blankets go ON TOP of babies, not under them. Does he have to teach you everything?
Some dogs figure it's best just to sleep right in the middle of their kids, just in case.
This dog is convinced his kid is way safer under the slide than on it ... that thing looks kind of flimsy.
This dog absolutely insisted that all art supplies be tested on him first ...
... and this dog loves his kid, but he's not sure how much more of this he can take.
Some dogs will never stop being protective, even when their kid grows up ...
... like this dog, who'd like to know what your intentions are with his daughter?