Dog Who Couldn't Walk After Car Accident Meets Someone Just Like Him
Sometimes, the hero you've been waiting for all your life looks a lot like you.
At least, that's how it seemed to Cheetos, a dog whose wait for a real home must have felt like an eternity.
A big reason for that was that Cheetos had been in a car accident in Israel, and could no longer move his back legs. His owner didn't want a seemingly "broken" dog, so Dog Tales Rescue & Sanctuary brought him to Ontario, Canada, in hopes of finding a better human for him.
"When he arrived, our entire team instantly fell in love with this sweet, happy-go-lucky man," Clare Forndran of Dog Tales tells The Dodo.
Under the sanctuary's care, Cheetos began to reclaim his life, inch by precious inch - thanks in great part to the new custom-built wheelchair he was given.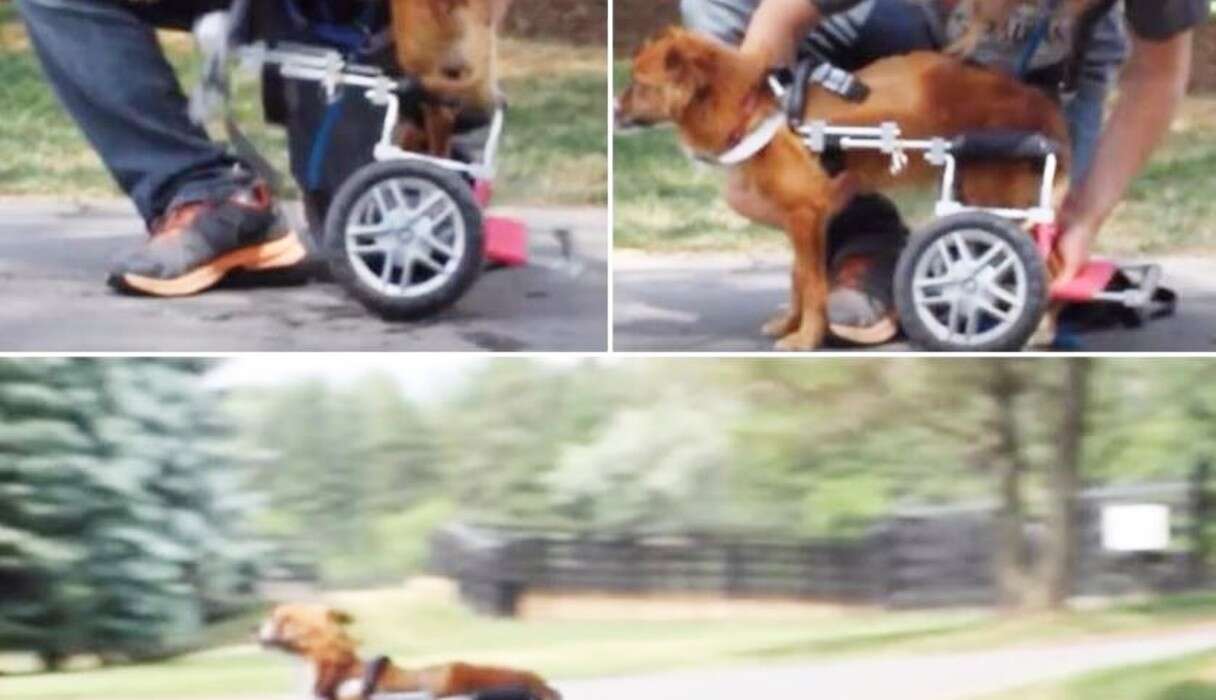 But a home eluded him. Few people, it seemed, were interested in adopting a dog with special needs.
Even if that dog was oozing with special.
"There was very little interest from potential adopters," Forndran explains. "So many families are searching for that 'perfect' dog and it always takes longer for us to place dogs with special needs."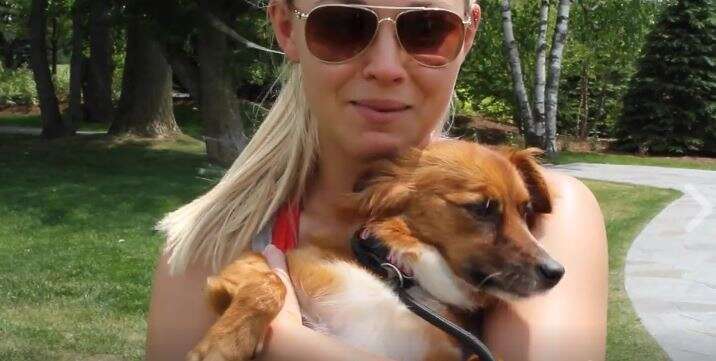 But Cheetos' picture, posted on the group's adoption site, reached a heart beyond the rolling acres of the King City refuge.
Adrianna Bucci knew all about dogs with mobility issues. Her own dog, Chewy, had also lost control of his back legs four years earlier from intervertebral disc disease.
On Monday, Chewy rolled into the sanctuary. He met Cheetos.
Unconditional love followed.
"When Cheetos met Chewy there was an instant connection," Forndran says. "It seemed that both of them felt like they had finally met somebody just like them.
"They spent over an hour running around our property together, and we all knew that it was meant to be."
Needless to say, the adoption was sealed.
Cheetos and Chewy rolled off into the sunset together.