11 Dogs Who Look Downright Dashing In Their Cozy Seasonal Sweaters
<p><a class="checked-link" href="http://www.reddit.com/r/aww/comments/1t4jd9/our_pugs_want_to_wish_you_a_very_merry_christmas/">Reddit</a></p>
It's that time of year again when the weather outside can easily take a turn toward the frighteningly frigid - but just like humans, beloved animal companions feel cold too.
(Flickr)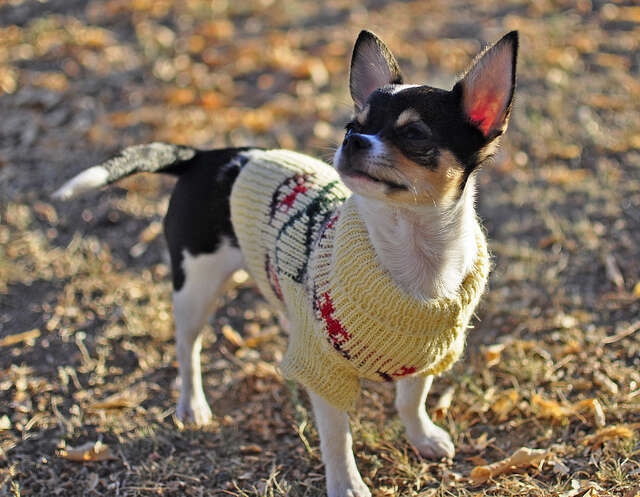 So, when the mercury drops, pet-size sweaters are often the best solution for keeping canines cozy, comfortable and chic to boot.
(Reddit)
While some dogs come naturally equipped to handle falling temperatures with thick coats of dense fur, there are a few in particular who could certainly benefit from a bit of extra protection during the coldest months.
(Reddit)
Veterinarian Dr. Marty Becker told The Dodo which types of pups make the best candidates for winter wear:
"When it comes to cold-weather clothing for dogs, I recommend that owners of three kinds of canine consider sweaters or other clothing: small dogs, dogs who are elderly or ill, and greyhounds, whippets or dogs with similar body types that carry very little fat, especially if they have short hair."
(Reddit)
"All these types of dog may have a tough time generating and maintaining body heat, and a little help keeping warm outdoors is a good idea. They may need to wear a sweater or pajamas indoors, too, if you've got the heat turned down to save on heating bills," says Becker.
(Reddit)
But keeping pets too bundled up unnecessarily can pose problem of its own, particularly if the weather doesn't call for sweaters.
(Flickr)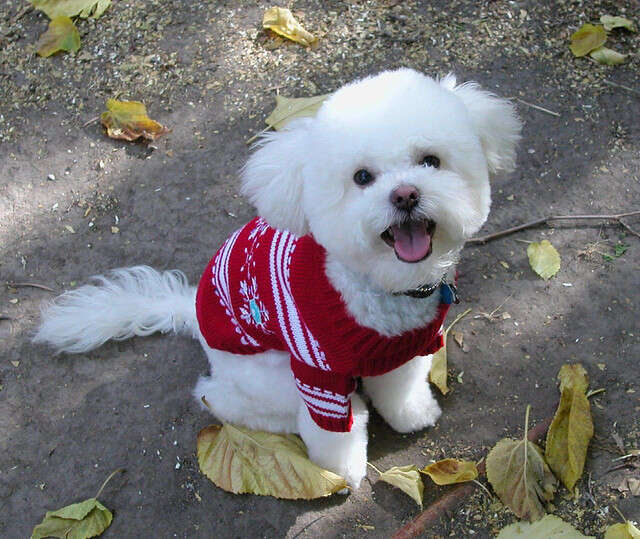 As Dr. Mark Johnston, of the British Small Animal Veterinary Association, points out, "Dressing [dogs] in a coat diminishes the animal's ability to regulate their own body temperature and could be detrimental if the animal gets too hot. Too high a temperature is more of a risk to the dog's health than too low a temperature."
(Reddit)