Best Friends At Shelter Wouldn't Eat Until They Were Together Again
They cried in their kennels until they were reunited.
It didn't take long for staff to realize the two dogs dropped off at a bustling California shelter needed to stay together at all costs.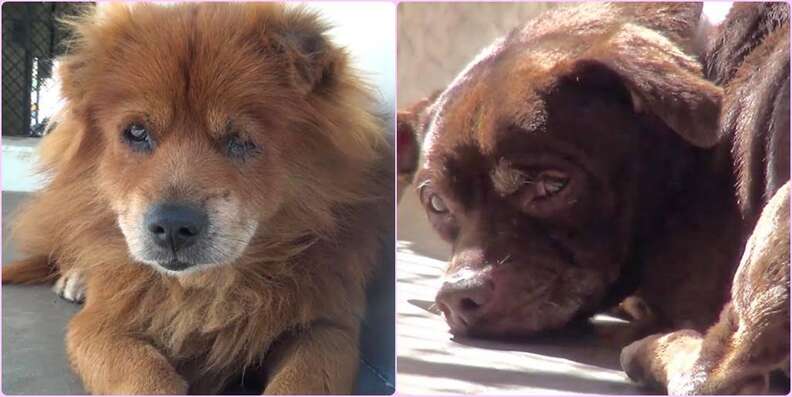 The dogs - Chicky is a 6-year old chow and Goofy is a terrier, also 6 - refused to eat or even move. They just cried in their kennels.
Staff and volunteers soon figured out what ailed them. They were dropped off at the shelter together by their former owner - and now they missed each other. Once Chicky and Goofy were reunited in the same kennel, they suddenly became their own island of tranquility amid the barking, bustling strangeness of their new situation.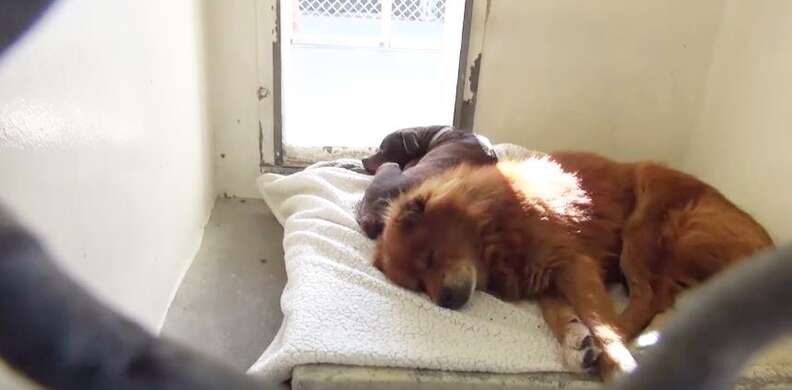 When Katy DePasquale, an independent dog rescuer, saw the dogs clinging to each other for comfort, she knew she had to get them out together.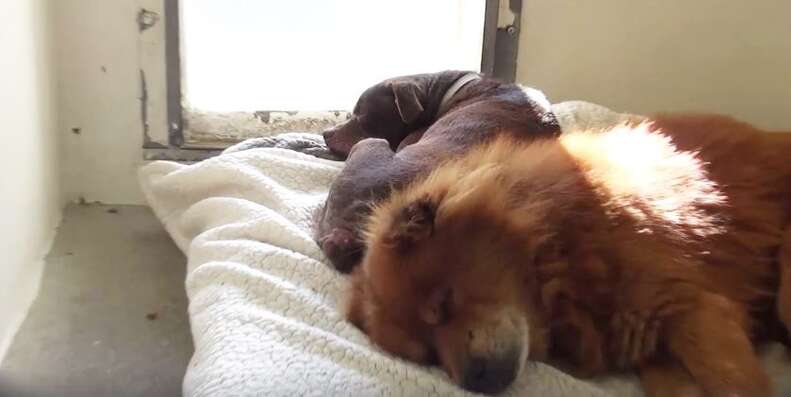 The only problem was that Chicky had snapped at a veterinarian who tried to tend to his eye infection.
"One would expect that from a scared neglected dog in pain," DePasquale tells The Dodo.
Nonetheless, the incident landed the chow on a rescue-only list, meaning individual members of the public couldn't adopt him. Only a rescue organization.
But DePasquale knew the animals would need to be saved from the shelter together or not at all.
She got in touch with Christine Downs of Bark Party, who rushed to see Chicky and Goofy at the shelter - and immediately came to the same conclusion.
"I'm very dedicated to keeping them together because they're buddies," Downs tells The Dodo. "You can tell. They're sleeping together. I also think it makes Chicky easier to handle if he's got his buddy with him."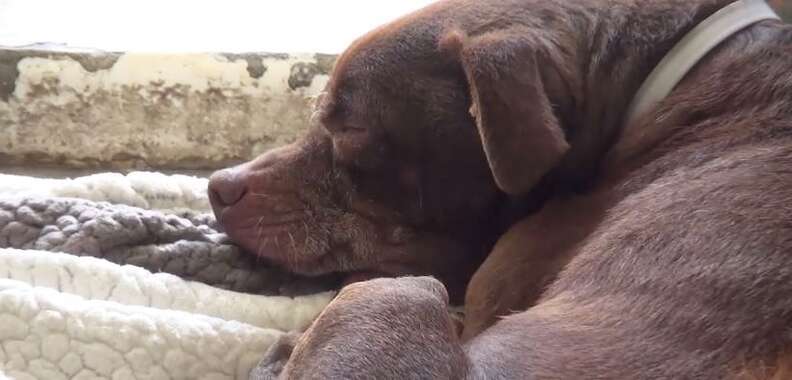 On Saturday, Chicky and Goofy left the shelter together.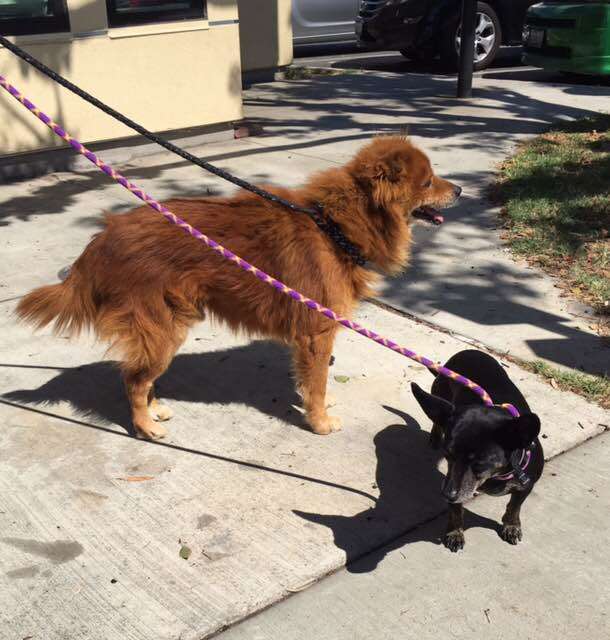 First stop was to a veterinarian to look at Chicky's eye. And after that? The dogs will be fostered at Downs' home while they decompress from all that shelter shock. It won't be long, however, before they're looking for a forever home.
Think you could help with that? Get in touch with Bark Party here.
And if you would like to support this group and its mission to rescue countless dogs like Chicky and Goofy, consider making a donation.