Three dogs, sisters, were abandoned in one of the most isolated and frightening places possible - on the side of a mountain, 7,600 feet above everyone else.
Hope For Paws, a rescue organization in California, received a call about three dogs living together, waiting to be rescued, in Wrightwood, California.
Local rescuers had been trying to save the sisters for over a week with no success. Conditions on the mountain were unfavorable, with steep drops all around and temperatures below freezing. The dogs needed to get out of there fast.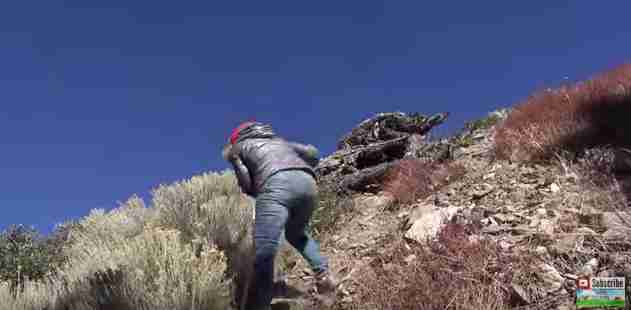 Volunteers from Hope For Paws tried to lure the dogs towards them with food and succeeded with the smallest one, later named Ginger.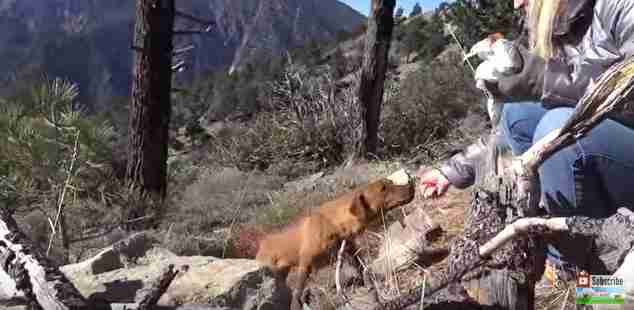 Rather than wait for all three dogs to approach them, the rescuers knew they needed to get whichever ones they could to safety as quickly as possible. When they were finally able to get a leash around Ginger, they were worried that her panic would frighten the other dogs away ...
... but soon Ginger realized that being rescued was exactly what she had needed all along.
To get Ginger to safety, volunteers with Hope For Paws had to literally scale the side of a mountain, while holding Ginger, and slowly climb their way back up.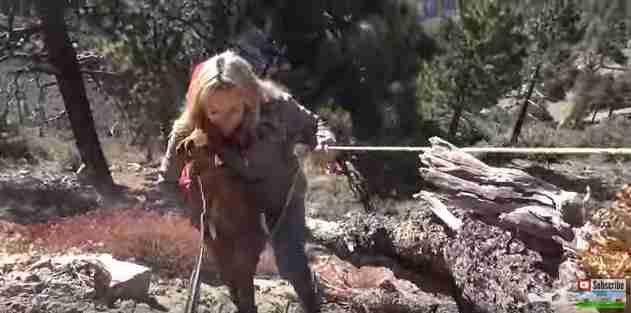 Once Ginger was safe, a trap was lowered back down the mountain to try and lure the other two dogs in, but with no luck.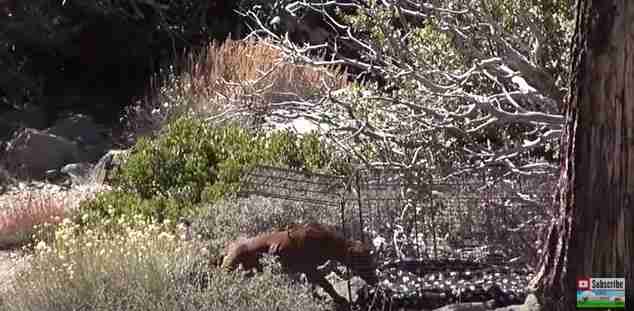 While Ginger was en route to the hospital to get cleaned up, Sage, the second sister, was rescued. It took two more full days of attempts, but finally, the third sister, Emma, was rescued too. All three were finally safe from the cold, lonely mountain.
Emma and Sage were fostered together, and were adopted shortly after. Ginger, the littlest of the three, is still waiting for her forever home. She survived the mountain and all of its difficulties, and now she just wants a safe, warm place to finally call home.
If you would be interested in adopting Ginger, you can contact Southern California Labrador Retriever Rescue.
Check out the full rescue video below: