Shelter Still Has 57 Dogs Who Ran Away During Fireworks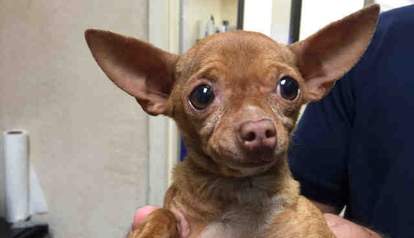 <p>Daniel DeSousa<span></span></p>
The Fourth of July is one of the most stressful days of the year for dogs. The scary sound of fireworks can be very off-putting for some - and may even cause them to run away.
At San Diego Animal Services, 156 dogs were brought to the county's three different shelters after the 4th had passed. Shelter staffers did their very best to reunite each dog with his family, but unfortunately, 57 dogs of those dogs were never claimed.
That number is not unexpected.
Daniel DeSousa
"Every year before the 4th of July our department attempts to educate the public regarding keeping their dogs safe during the fireworks," Daniel DeSousa, deputy director of the County of San Diego Department of Animal Services, told The Dodo. "We do this through the local media and our Facebook page. Unfortunately, every year we are still inundated with dogs after the fireworks."
All 57 of these dogs likely have families out there somewhere, but unfortunately, they will now have to wait for new families to come and claim them.
Daniel DeSousa
"We have been asked if all of the dogs are 'owned' and they are as we do not have packs of feral dogs running loose in San Diego," DeSousa said. "Every dog that comes into our shelters has an owner out there somewhere. The question is, why haven't they come to the shelter to claim their missing family member?"
Daniel DeSousa
Fireworks can be a very scary experience for dogs, so you should try to stay home with your pets to calm them, DeSousa said. "Keep the dogs inside the residence (we have seen dogs go through windows, jump fences and chew through gates and doors to escape in their panic)," he added. "If you have to leave them at home, place them in a safe room with a television on to block the noise of the fireworks. Secondly, ensure that the dog is wearing a current license and that the dog is microchipped and your contact information is up to date."
For more ways to help your dog cope with fireworks, click here.
To adopt one of these dogs, you can check out the shelter's adoption page.