A dog chained up to the tree outside of a house in Lancaster, Texas, was the first sign that something was was off.
Police officers were in the area last week for a different case when they came upon the dog - and realized she was just one animal suffering a terrible situation.
A dark garage on the property contained cages and cages of animals. Thirty-two dogs and puppies were discovered on the property, some in a urine-soaked house on the property, others in filthy and dark cages and still others in the yard, like the dog on the chain.
So the police got a permit to seize the animals to save their lives.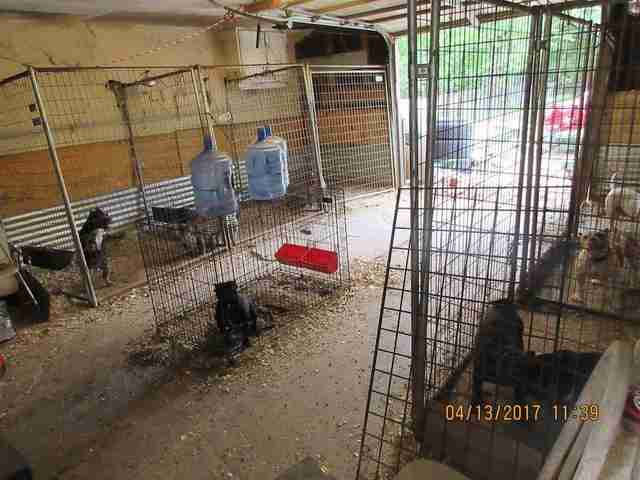 When rescuers from the SPCA of Texas came to help, they found the dogs covered in fleas, losing their fur and suffering from untreated sores and injuries. Some young puppies were very weak. And sadly, two of the weakest passed away.
A court hearing that took place earlier this week shed some light on what was going on at the property.
SPCA of Texas
"At the custody hearing, the animal owner did state that this was a breeding operation and was selling the dogs," Maura Davies, vice president of communications for the SPCA of Texas, told The Dodo. "Right now, we're focusing on making sure they have everything they need, along with plenty of love and care, until the custody process is finished."
But the dogs and puppies are still in limbo because the owner may choose to appeal the court's decision. If this happens, the SPCA will have to try to win custody of the dogs at court in hopes of being awarded custody. "If the SPCA of Texas is awarded custody, we'd work to rehabilitate the dogs with the eventual goal of finding them new homes," Davies said.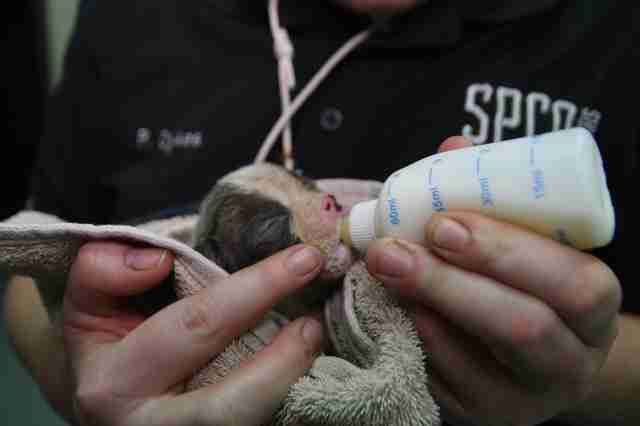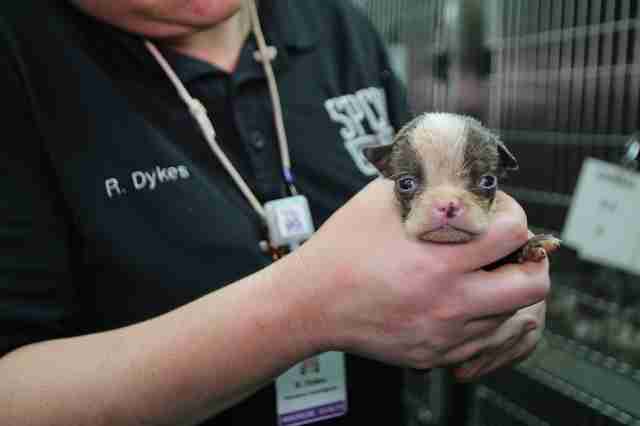 In the meantime, the SPCA is rushing to provide the surviving dogs with everything they need to recover. "In addition to being cared for physically, our staff is giving them all the love they can soak up," Davies said.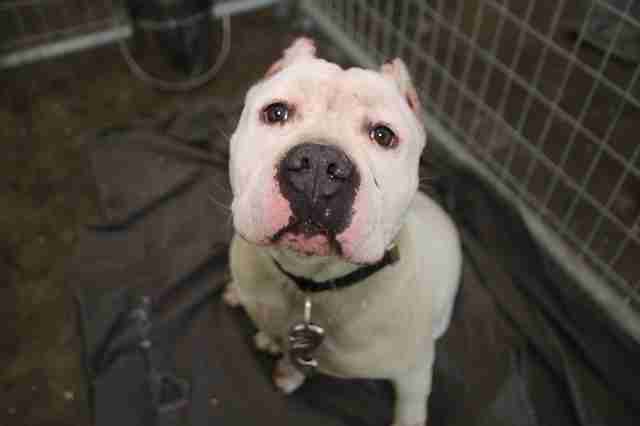 And it isn't just the little puppies who need care. The dog on the chain was a female, and mother dogs in breeding operations are often exhausted from being forced to give birth repeatedly.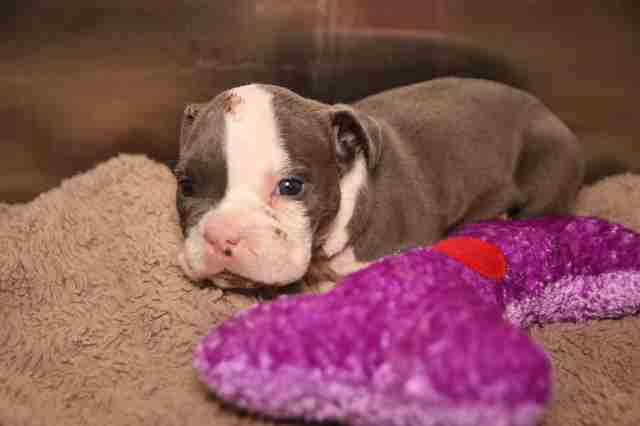 "In general, when female dogs are bred over and over, their health can be at risk because of the toll each pregnancy and nursing period can take on their bodies. I cannot be certain that she was used for breeding," Davies said, "but I suspect that she was."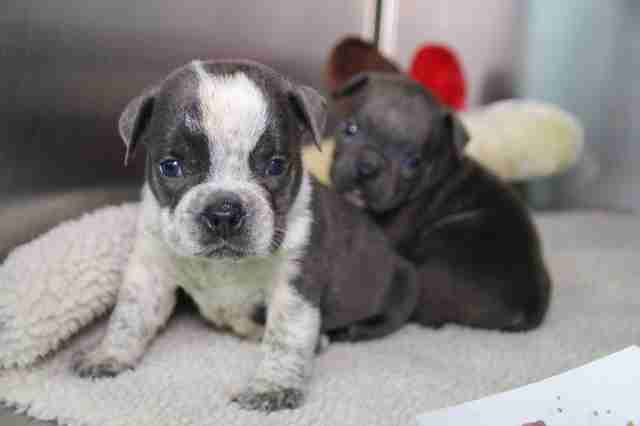 To help the SPCA of Texas rescue more abused, neglected and homeless animals you can make a donation.