Glorious Group Photos Show The Happiest Pack Of Dogs In Town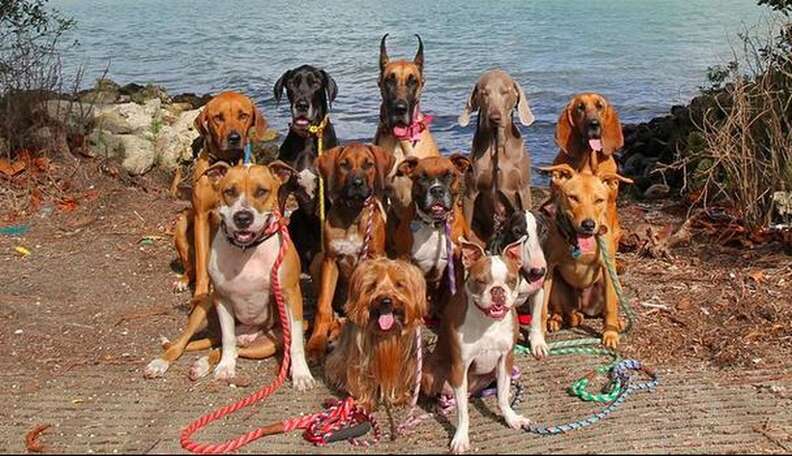 <p> <a href="https://instagram.com/thebarkhaus/">Instagram/thebarkhaus</a><span></span> </p>
<p> <a href="https://instagram.com/thebarkhaus/">Instagram/thebarkhaus</a><span></span> </p>
Barkhaus is a doggie spa, daycare and dog-walking business in sunny Miami, Florida, and they have the Instagram account of your dreams.
The Barkhaus staff makes sure to take these amazing group photos of all the dogs they care for during the day, and they look like the friendliest crew in town.
It's so cool to see so many different sized dogs hanging together. We wonder if the little guys ever get a helping paw from the big ones.
It must be pretty cool for the humans who belong to these dogs to be able to check up on them via Instagram during the day.
And these photos make winters in Miami look pretty nice too.
The staff at Barkhaus is clearly making sure that the dogs get out and enjoy the local culture.
The Barkhaus website says "While owners are away, the Haus leaders will create balance and harmony among the pack and guide them towards fulfillment and overall happiness."
Looks like they're doing a pretty good job.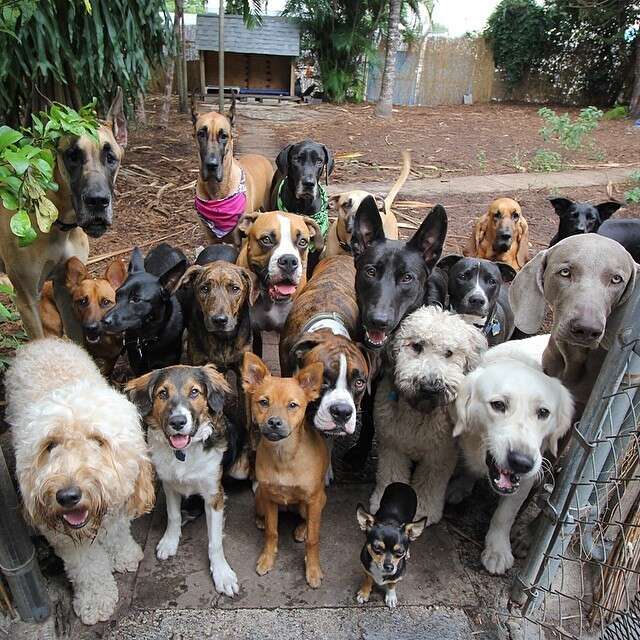 Yup, they look like a chill bunch.