'Hard To Adopt' Dogs Pose For Holiday​ Pics ... And People See How Wonderful They Are
<p> Jackie MacMillan/HSSV<span></span> </p>
What could be better than a home for the holidays? That's the question one shelter asked as they set out to get some of their animals adopted for the holiday season.
Sometimes certain dogs will have some trouble getting adopted, and so the Humane Society of Silicon Valley in California decided to try and tackle this problem the best way they knew how - with adorable holiday outfits.
Jackie MacMillan/HSSV
"Pits and chihuahuas tend to be the hardest dogs to adopt out so we try to draw a little extra attention to them," Finnegan Dowling, the social media manager at HSSV, told The Dodo. "Additionally our senior danes got the treatment, too, as they were getting overlooked."
Jackie MacMillan/HSSV
HSSV volunteers dressed some of the dogs up in holiday gear and took their pictures, resulting in the cutest and most hilarious pictures.
Jackie MacMillan/HSSV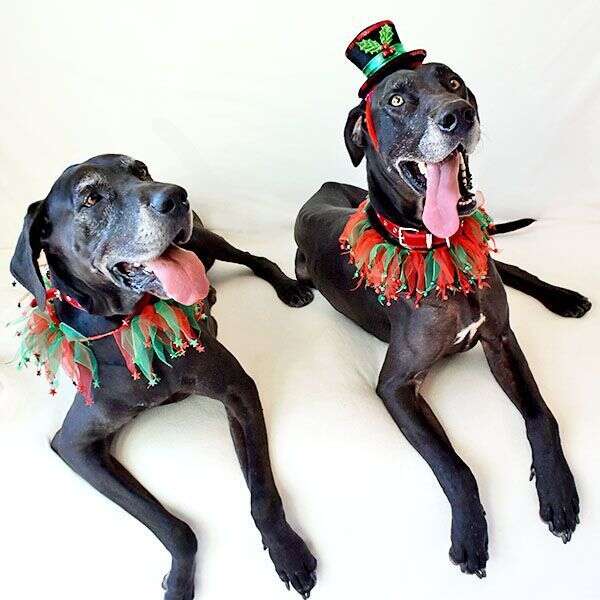 While the activity was just overall fun, the volunteers couldn't even imagine what would happen next. Once the pictures were put on display, every single animal who had been photographed (save one) were requested to be adopted. Talk about holiday spirit!
Jackie MacMillan/HSSV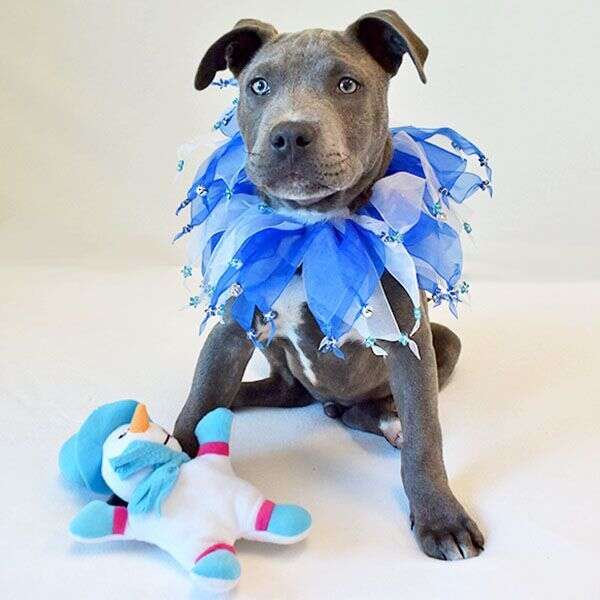 Thanks to this shelter's smart (and adorable) thinking, all of these "hard to adopt" animals will have loving homes for the holidays, and forever, and that is absolutely the best gift of all.
Check out a few more of the holiday photos below.
Jackie MacMillan/HSSV