12 Thoughtful Dogs Who Just Wanted To Bring You A Present
1. "Technically they're ALL for you, but THIS ONE is my favorite."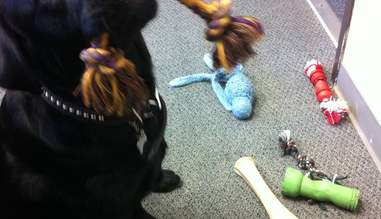 2. "I thought you might need a marshmallow right now."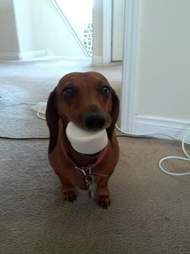 3. "These always make me feel better when I need a snuggle."
4. "Here, have my most-prized turtle."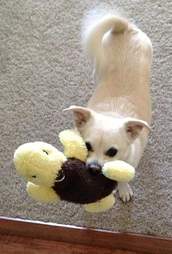 5. "I heard you like coffee, so ... "
6. "Here are some keys to add to your collection!"
7. "I saw your hair this morning and I just KNEW that a brush was the perfect gift."
8. "Go ahead and take the horse. He'll make you happy."
9. "This bear has special healing powers, I promise."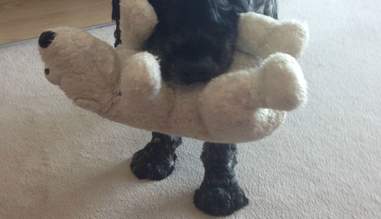 10. "I can be the Prince Charming to Your Cinderella!"
11. "It took me years to collect these. You may choose one."
12. "I could see from the look on your face that your coffee needed some extra tennis ball this morning."