He Gives Shelter Dogs Free Haircuts So They'll Get Homes
<p><a href="https://www.facebook.com/1717178331837120/photos/pcb.1756611291227157/1756611011227185/?type=3&theater" target="_blank">Facebook/Mark The Dog Guy</a></p>
Shelter dogs often get a bad rap: They're somehow seen as "damaged" or less worthy than other dogs.
But one man is determined to prove that's untrue ...
Elmo beforeFacebook/Mark The Dog Guy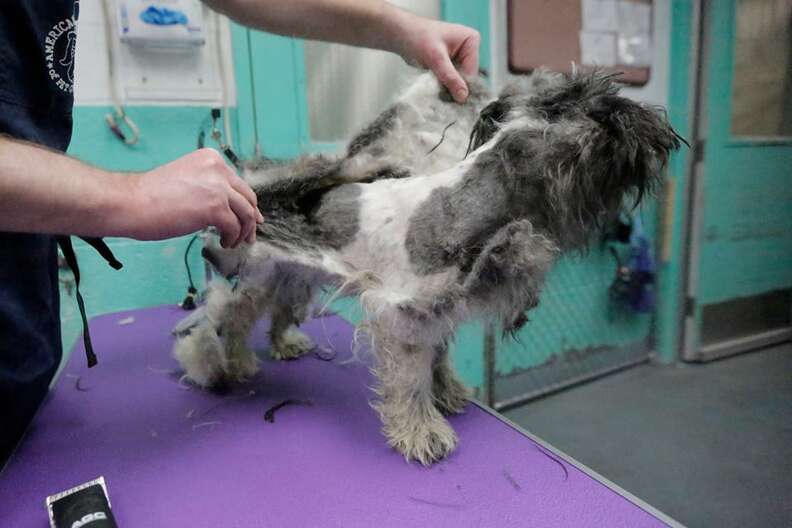 "I have seen such transformations in almost all the dogs and it is so uplifting and I KNOW they will pay that love forward to their future forever homes," Mark Imhof, who gives the dogs at Animal Care Centers of NYC (ACC) free baths and haircuts, tells The Dodo.
Spartacus before and afterFacebook/Mark The Dog Guy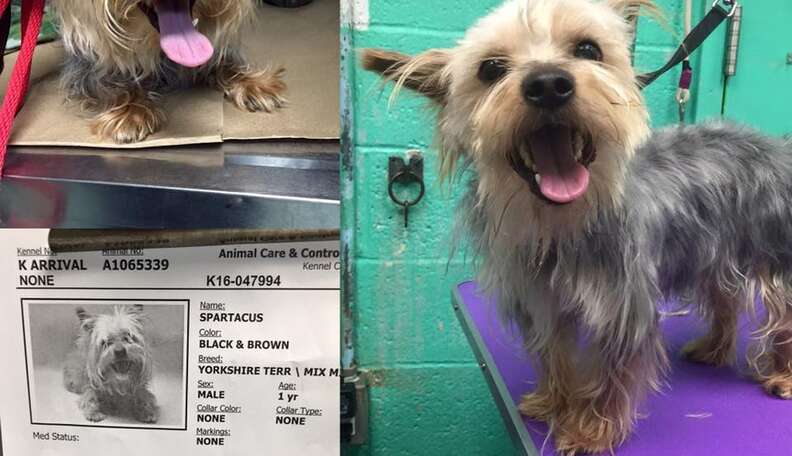 But he wasn't always into grooming. Imhof, who has an MBA from New York University, was finishing up a consulting job when his fiancée suggested he make a change.
"She didn't want to see me go for another soulless job, and she saw the joy I had when I interacted with our animals," says Imhof.
He was also inspired by Erin O'Sullivan of Susie's Senior Dogs - he and his fiancée had previously adopted two dogs from the rescue group.
Sugarplum beforeFacebook/Mark The Dog Guy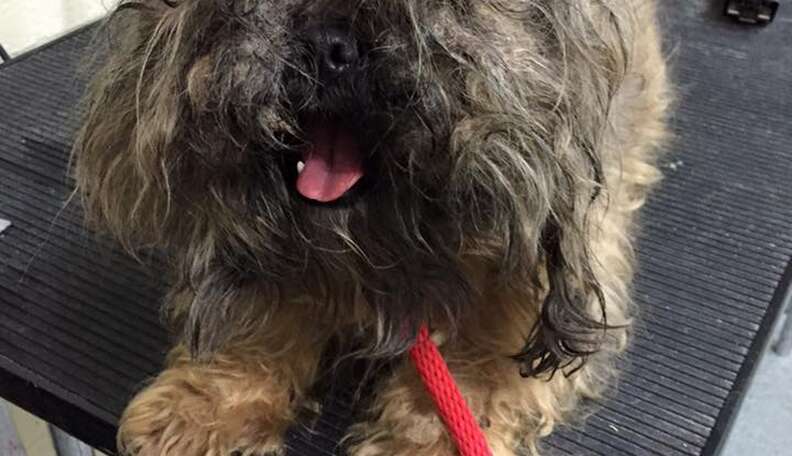 He and his fiancée remembered how dirty their shelter dogs had been when they first adopted them, and so an idea was born. He would groom the dogs at the ACC for free, with the hope that the additional TLC would help them not only look better but also feel better.
Callie before and afterFacebook/Mark The Dog Guy
"Sean was my first shelter dog, and when they brought him to me, he was on the unadoptable list because of behavior issues," Imhof says. "Of course, I explain to people, if we were to mat your hair, and then ask you to go do a job, you would probably have behavior issues too.
"So I worked through and he became the most adorable guy."
Sean before and afterFacebook/Mark The Dog Guy
Imhof now has his own dog-walking, pet-sitting and grooming business. But even though he's become a pro, he continues to help the dogs at ACC - and then comes home to his own dog family of four, including two rescued pit bulls.
"The pit bulls give me thank yous each day when I return from grooming or bathing the dogs," he says. "They seem to know I'm helping their former friends."
One of those recent clients was Hershey.
Hershey beforeFacebook/Mark The Dog Guy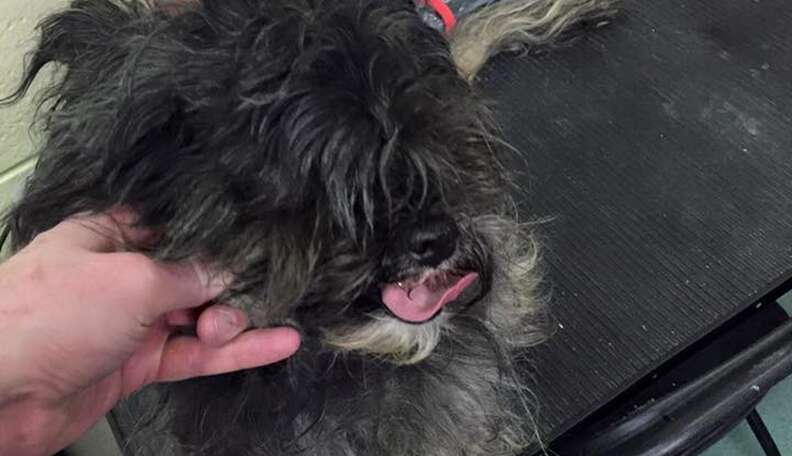 "Hershey was a product of an animal rescue where the ACC had to go physically remove him from a neglect and abuse situation," Imhof says. "He was traumatized and difficult to groom at times but I had help from the ACC to complete his grooming and he became totally adorable."
Hershey afterFacebook/Mark The Dog Guy
All of Imhof's transformations are proof that most dogs - even those who may seem shy or scared at first - just need to feel love.
Kitschy beforeFacebook/Mark The Dog Guy