Because regular sticks are for amateurs.
1. "The forest is having a great deal on sticks today!"
2. "Hey, look, I'm like a tightrope walker!"
3. "Aren't you proud of me, Human??"
4. "Just LOOK at the craftsmanship on this thing!"
5. "Oh ... well. This is a pickle."
6. "I bet if I run with this thing I can take flight!!"
7. "I AM STICK LORD. BOW DOWN TO ME."
8. "I know this isn't the stick you threw, but I think I found a better one."
9. "Um, what do you MEAN, I'm not allowed to take this home??"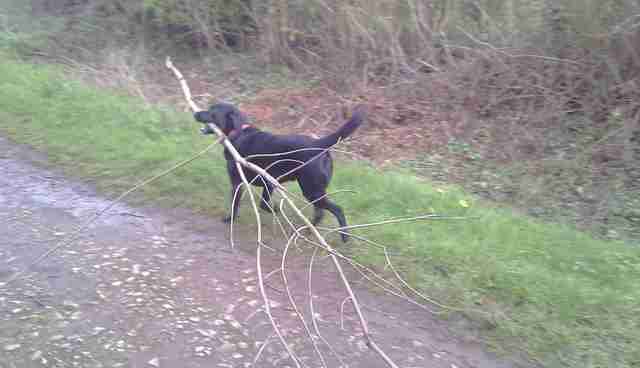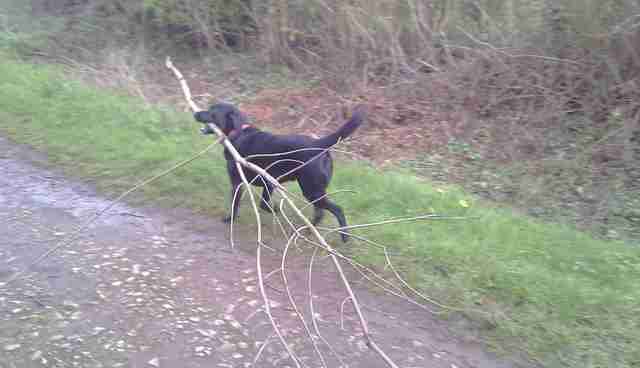 10. "What a lovely day! Just me and my pal, Stick ... "
11. "Make sure you get a good photo of me and Stick!"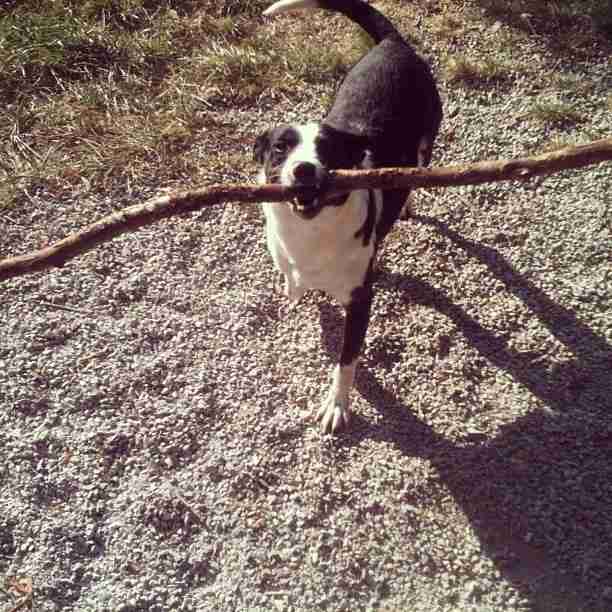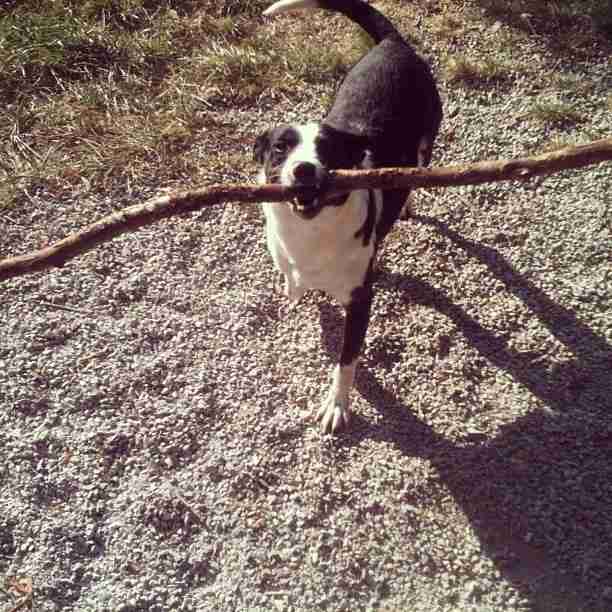 12. "Nobody's gonna mess with me now!"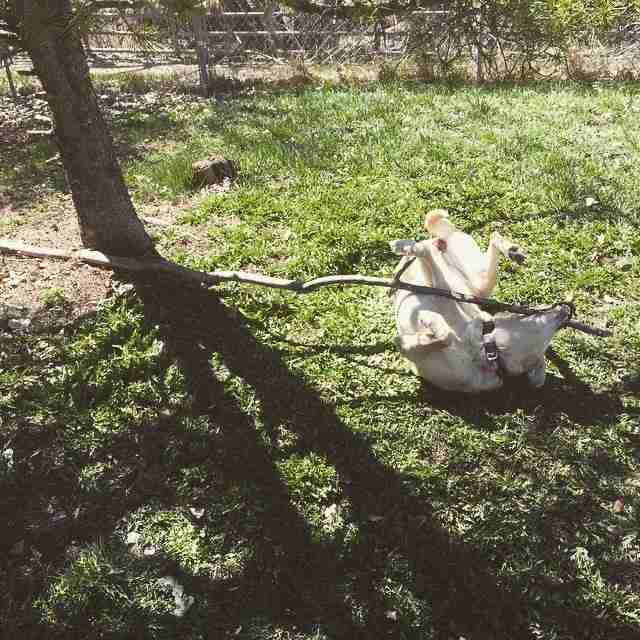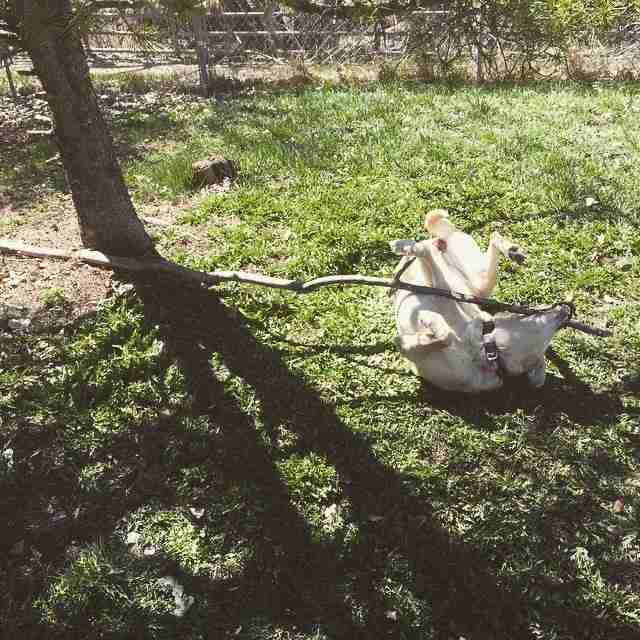 14. "HEY EVERYONE. COME AND SEE HOW GOOD I LOOK."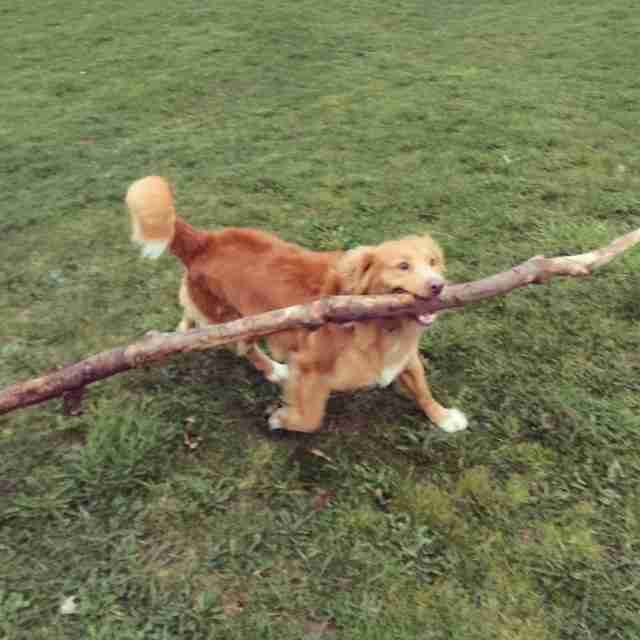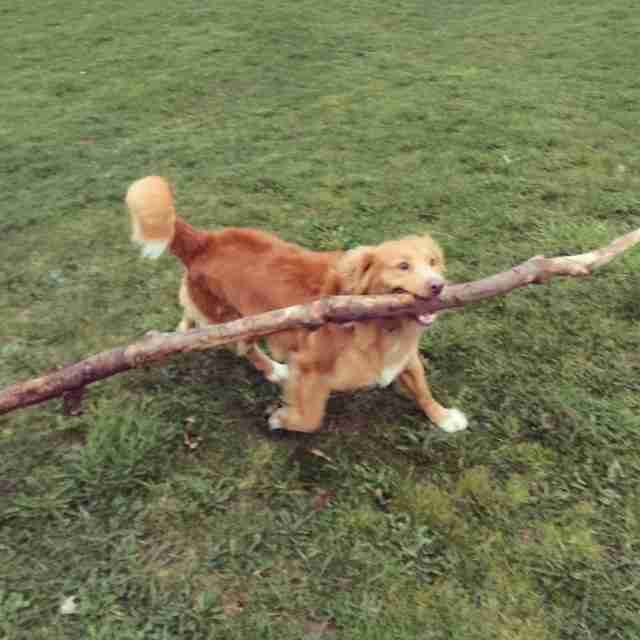 15. "Don't be jealous, Human - I'll let you borrow it, if you want!"
16. "WHY IS THIS SO HEAVY?"
17. "Oh yeah. Everybody on the block's gonna be jeally of this stick."
18. "You said I could bring home one stick, soooo ... "
19. "Here, Human. I know how much you love logs."
20. "Um, NO WAY am I sharing this epic stick with you."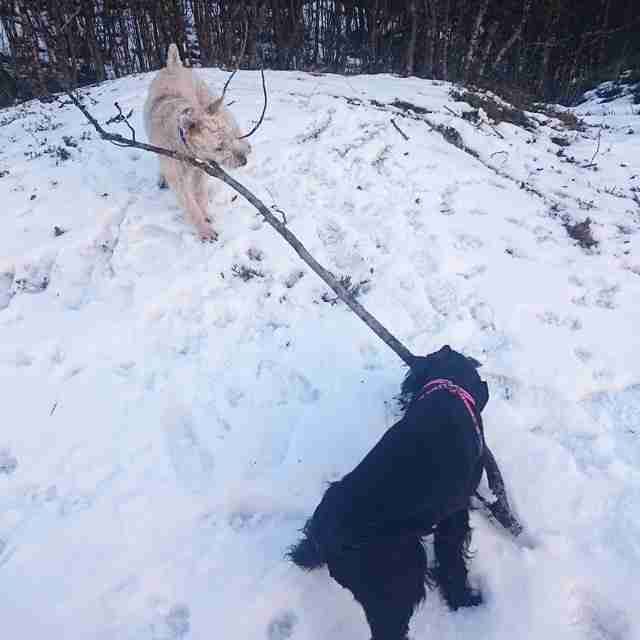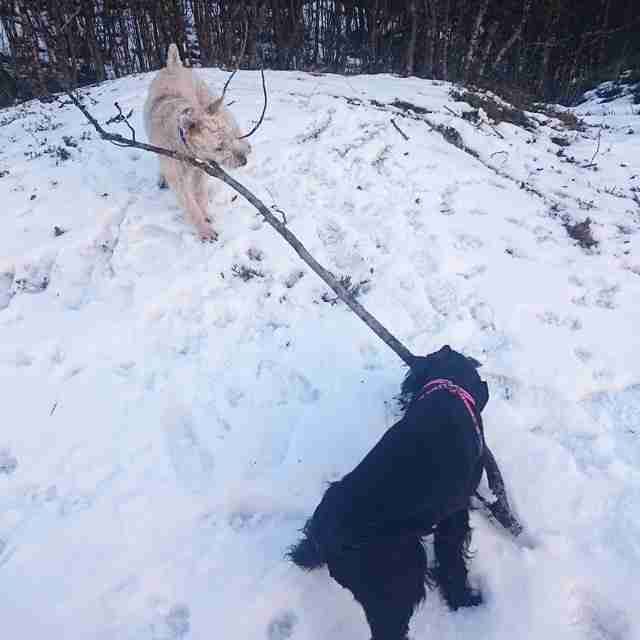 21. "This is gonna look GREAT in the living room!"
22. "When you find a stick this big, you gotta show it off."
23. "Hey, Human! I just found the most awesome toy that ever existed!"
24. "Um, a little help here?"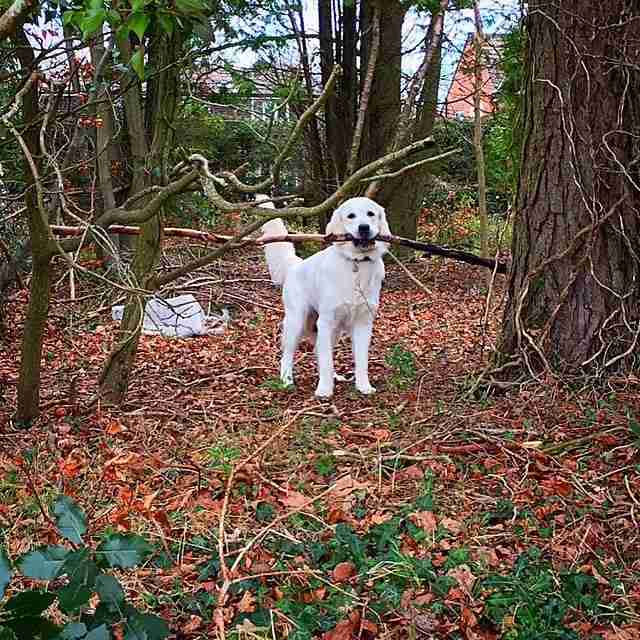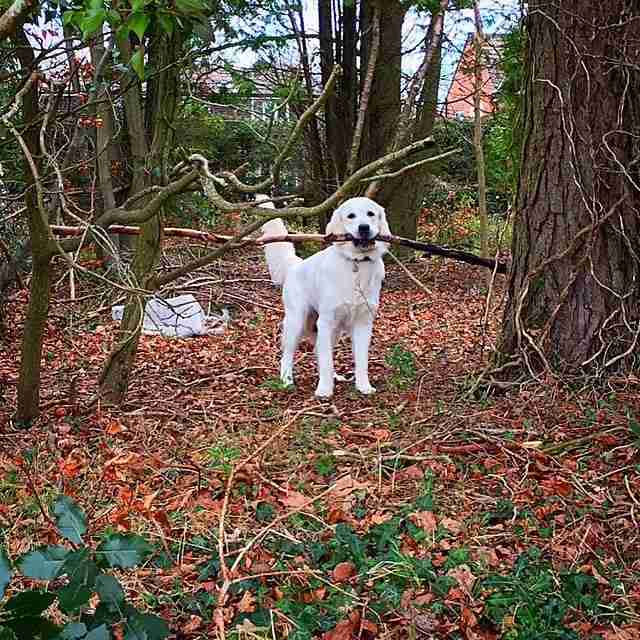 25. "Have you ever seen anything so amazing in your entire LIFE??"
26. "I REFUSE TO ACCEPT THE LAWS OF PHYSICS."