It's every dog's dream to be able to sit at the kitchen table and eat alongside their humans. For the dogs photographed below, thanks to their human's sense of humor, that dream was made a very amusing reality.
1. This pup who is still getting used to how tongues and forks work.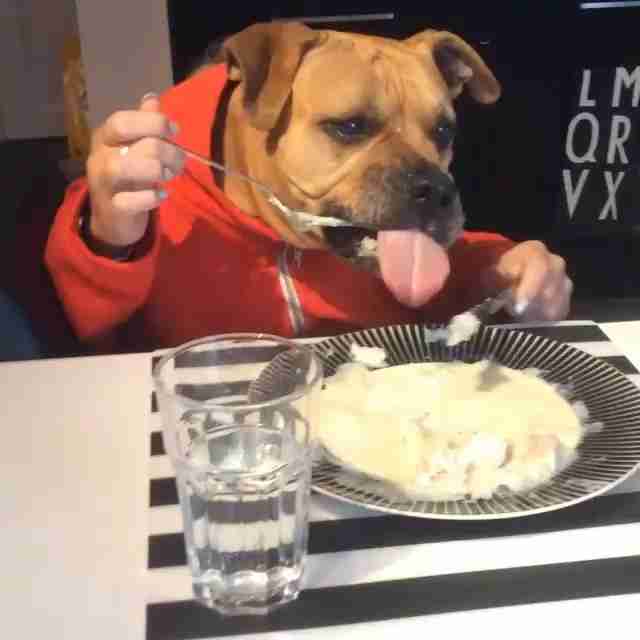 2. This Dalmatian who's getting really good at avoiding the green parts.
3. This dog who is so close to mastering this fork thing.
4. This pup savoring a bowl of popcorn.
5. This laid back guy enjoying his coffee.
6. This dog who is super pumped about his meal.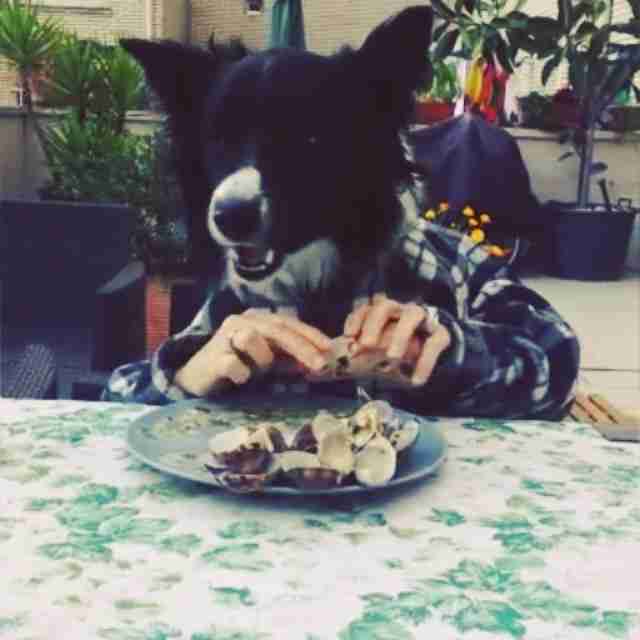 7. This gal unwinding after a long day at work.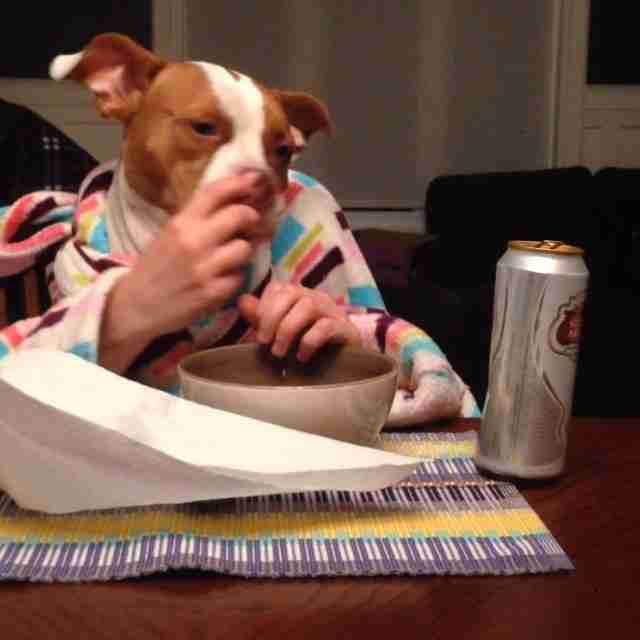 8. This pup who thinks it's totally ok to lick your fingers after a good meal.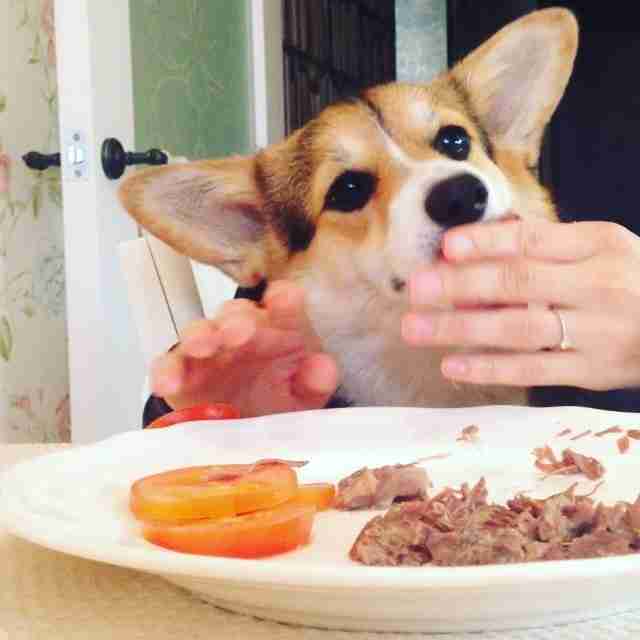 9. This guy who is so excited, he doesn't even know where to begin.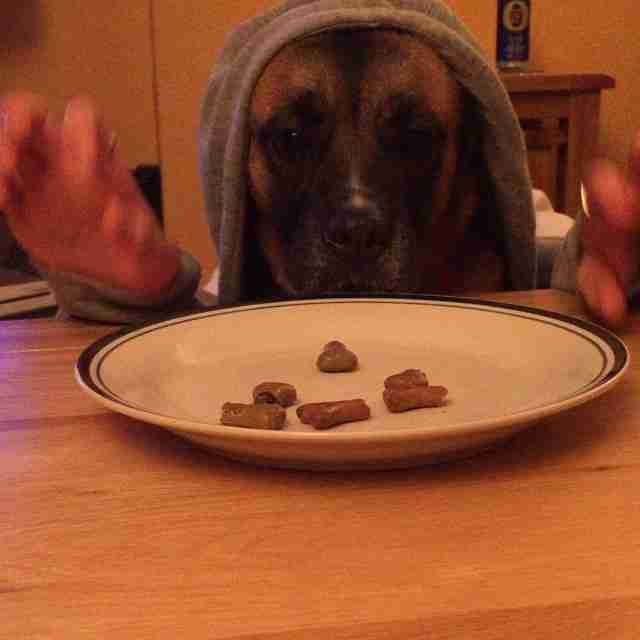 10. This dog enjoying some food by candlelight.
10. And this pup who doesn't really know what you're looking at. He's just a dog eating with a fork. Really, it's no big deal ...