Dogs love us, and because of that they try really, really hard to please us. A day in the life of a human involves a lot of things that dogs just don't really get - but they're going to try.
Humans like to wake up with a little music, but Dog can't hear ANYTHING with these silly things on his ears.
Then it's time to get dressed. But gosh, clothes are so hard ...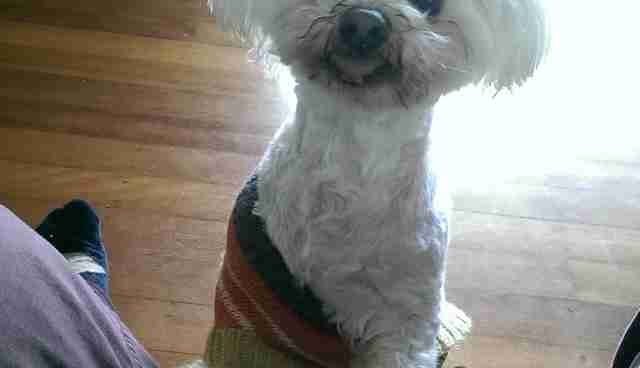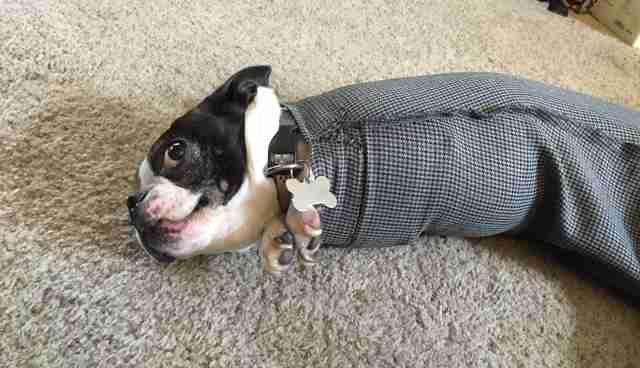 Before leaving the house, humans put on sunglasses - but they definitely make it too dark to see the sun. Silly humans.
It's hard for Dog to understand why there are so many different doors to get outside ...
... and don't even get Dog started on fences. Evil, evil fences.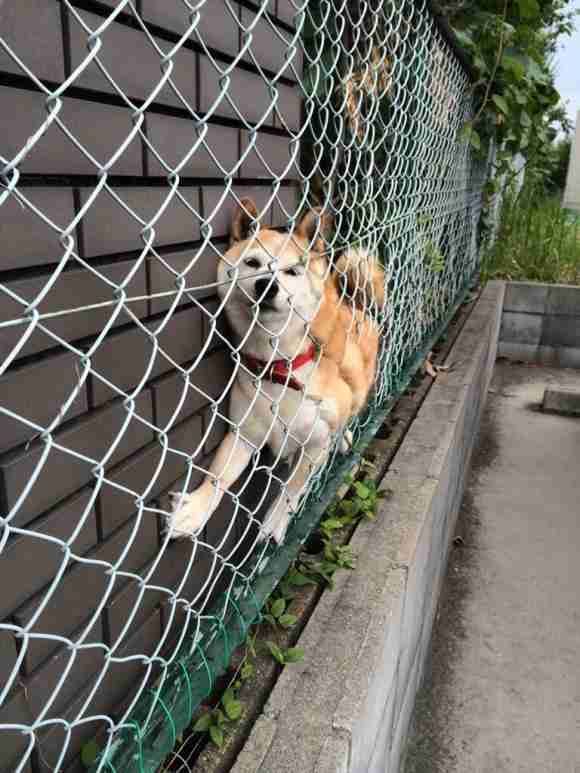 Once they do make it out of the house, humans take a coffee break - but this stuff smells funny.
When relaxing, humans claim there's a difference between tables and chairs ... but is there really?
Humans stop for selfies sometimes ... however those work?
And they kiss SO weird - why can't they just attack each other's faces, like dogs?
Of course, there's absolutely no way humans are using these right.
There are some human inventions that don't even have a purpose ... pretending to be another dog? Why?
... and even a few dog things, too. What even IS fetch?