A rash of dog hiking deaths this July has officials at Arkansas' Pinnacle Mountain State Park saddened - and desperate to prevent yet another.
Pinnacle Mountain usually sees only one or two dog deaths per year, Joshua Jeffers, assistant park superintendent, told The Dodo. But this July, there have been three separate instances of dogs overheating and dying while out on hikes with their owners.
The three dogs who passed away were all of different breeds and ages, and all hiking on different days. "It's extremely hot for this time of year," Jeffers said. "The heat index has been about 112."
All three deaths occurred during the hottest hours of the day, between 9 a.m. and 6 p.m. "Nobody has any business bringing their animals out that time of day," Jeffers said.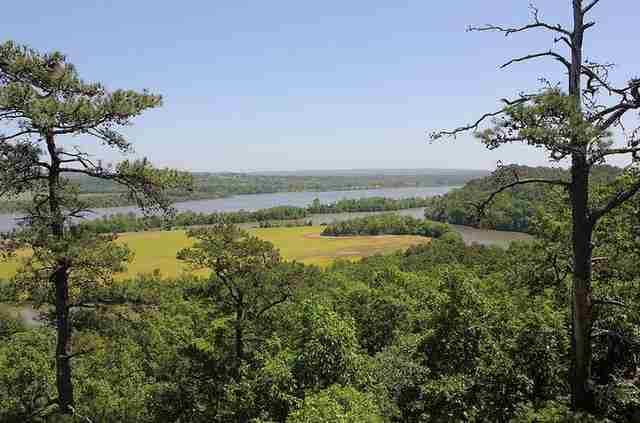 If hikers are determined to bring their animals with them on hikes, Jeffers suggests going early in the morning or late in the afternoon, and bringing lots of water ... more water than you think you need.
Jeffers also urges hikers to read their dogs' signals: "If they stop, don't make them keep going," and if they're straying off of paved trails, "the pavement is probably too hot for their paws."
All pet owners should take this advice from Jeffers to heart:
"Always remember they need water too, and they can't tell you they need water."
Parks officials are desperately working to prevent any more deaths, putting up signs and handing out water, but ultimately, it's up to the hikers to make sure their pets stay safe. Summer heat is dangerous for dogs all across the country -check out this list of signs that your dog is overheating.