Dog Was So Scared To Take A Walk, They Had To Wheel Him Outside
When Gilbert arrived at the shelter, he didn't take to grass the way dogs usually do. Or even sunlight and fresh air.
Maybe that's because his life was supposed to end as it began - crammed in close quarters with countless other dogs on a meat farm on the other side of the world.
But Gilbert, along with five other dogs flown into Dallas earlier this week, was spared that fate. They're now in the care of the SPCA of Texas, the first of 250 dogs scheduled to taste freedom for the first time in North America.
The only catch is that when Gilbert arrived, he didn't know the first thing about being a dog.
He'd been in Dallas for only a day when he was offered a walk in the grass outside his kennel.
He just froze up.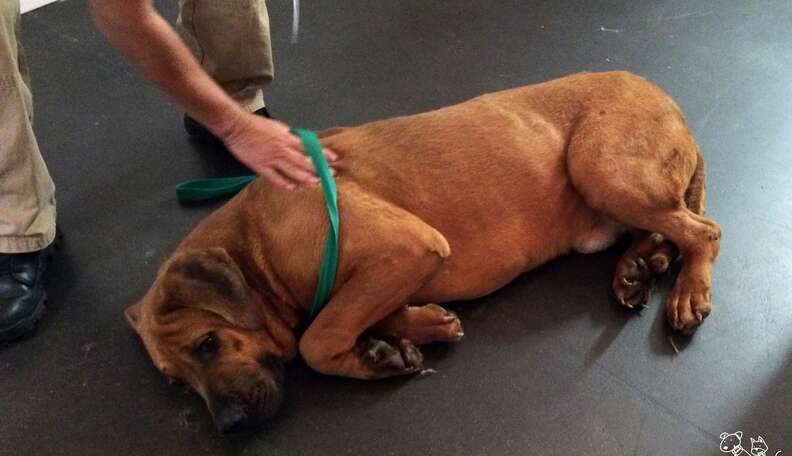 "Gilbert was so scared," Victoria Albrecht of the SPCA of Texas tells The Dodo. "He had never been on a leash before or anything like that."
A team of behaviorists at the SPCA came up with a novel solution.
"They wheeled Gilbert outside so he could actually touch grass for the first time," Albrecht says.
Just two days later, the dogs were having a play session outside. Gilbert joined them.
"Gilbert actually ran around for a few seconds and really just enjoyed the sunshine," Albrecht explains. "It was a moment that really choked me up. It was beautiful.
"To actually see him run around and just lie in the sun, and take it all in ... there are no words."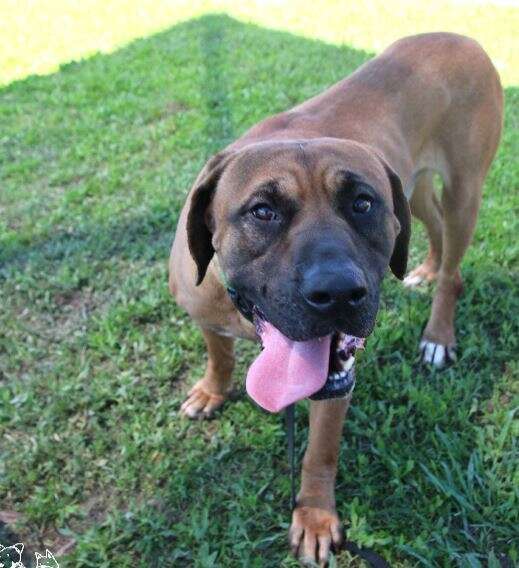 It's a long flight from South Korea - and a flight that must have seemed impossible for animals who were born and bred for nothing more than meat. But this week's flight is only the first of many from South Korea, thanks to the combined efforts of several rescue agencies.
Humane Society International (HSI) negotiated with a South Korean farmer to free all of his dogs, ultimately convincing him to abandon his trade completely. Now, the group says, he's in the scrap metal business.
That spelled freedom for hundreds of dogs.
And still so many more to go.
More than 2 million dogs are killed every year in South Korea to feed a market that consumes around 100,000 tons of dog meat every year, according to the Animal Welfare Institute.
These six Dallas dogs are just the first to taste freedom. In the days ahead, HSI will bring the remaining 171 dogs to various rescues in the U.S. and Canada - as well as to foster families in Ottawa, Canada.
"It's all new for them compared to where they used to be," Albrecht says. "It's definitely a huge transition."
But slowly, they're shaking off their world wariness and embracing the bright new possibilities of a dog's life - with a little help from their new friends.
"Our volunteers spend so much time with these animals, whether it's dogs or cats," Albrecht says. "They love them. They read to them. They sing to them. Whatever it takes."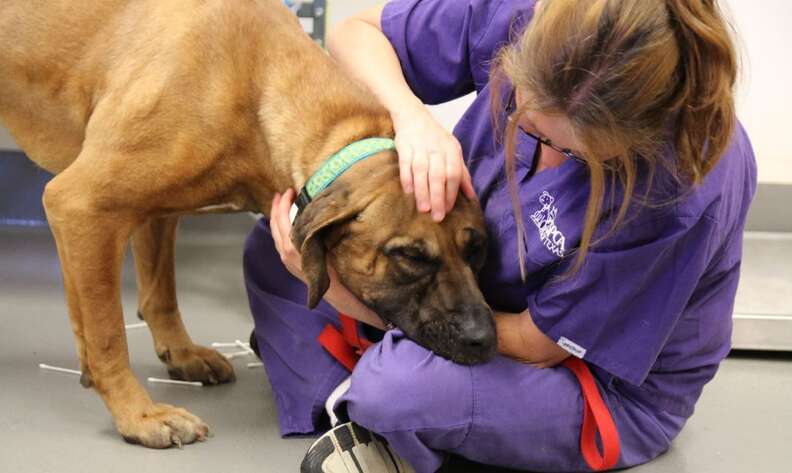 That kind of help will go a long way toward finding forever homes for these four-legged refugees who should be listed on the group's adoption page within a few weeks.
But these dogs, in particular, will need to take some time getting used to their new world.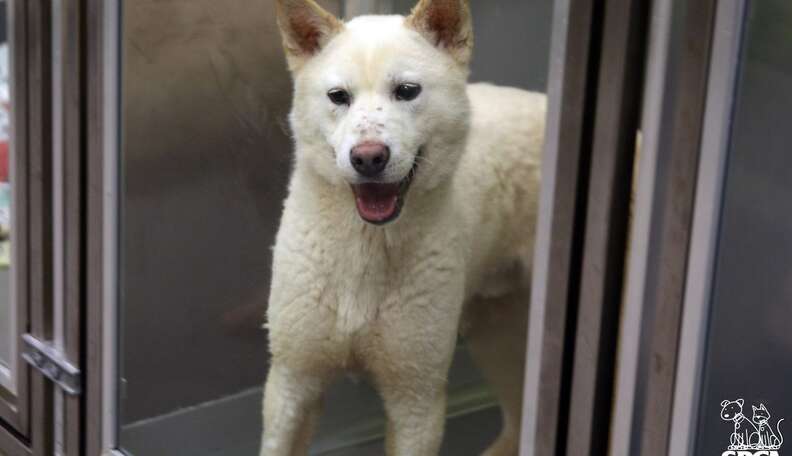 "You just want to go in and hug them and love them," Albrecht says. "But you know, they're not used to people."
No, that will take time. But like grass and sunshine, it won't take them long to bask in the love, too.