From the moment she was born, everything in this dog's life must have seemed just out of reach.
Thanks to the chain that was put around her neck as a puppy.
Sure, for a brief time, Wendy was allowed to be nursed by her mother. Then, like her mother and two other dogs in a Charlotte, North Carolina, yard, she was tethered in a muddy enclosure.
"The mother was there for four years and had several litters," Robin Budin, National Rescue Coordinator for Dogs Deserve Better, tells The Dodo. "The puppy was only 5 months old."
"She was born on a chain."
The chains were so short, in fact, the dogs couldn't even reach each other.
But then a very different kind of chain was set in motion - a chain of volunteers and animal lovers across the country.
Last January, Budin got an email from someone had filled out a form on the group's website - a page where people could report dogs who were living in chains.
"We went to work right after that," she says.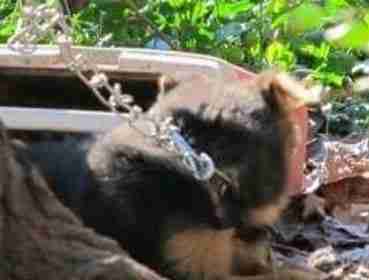 Budin sent a volunteer to the site, who reported back on the pitiful plight of these animals. Then Holly Davis, who runs a group that builds fences for chained dogs called Holly'z Hope, paid a visit. She brought houses, straw for bedding and other supplies with her. She spoke to the two elderly men who owned them. And, ultimately, persuaded them over the next few days to surrender Wendy and her mother, Sheba.
Then another group, Family Addition Rescue, got involved.
"It took them one week and they got a home for Wendy," Budin says, adding that her new name is Lucy.
Lucky Lucy.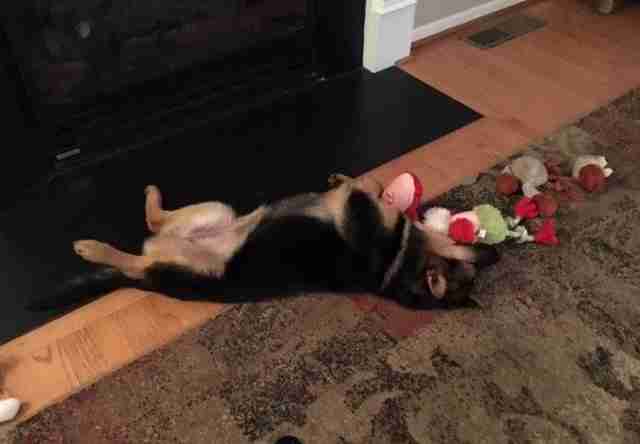 Her mother, Sheba - who was heartworm positive and needed long-term care - also found a forever home in Pennsylvania.
Today, both mother and daughter are in happy homes, far from the chains that deprived them of so much - except for hope.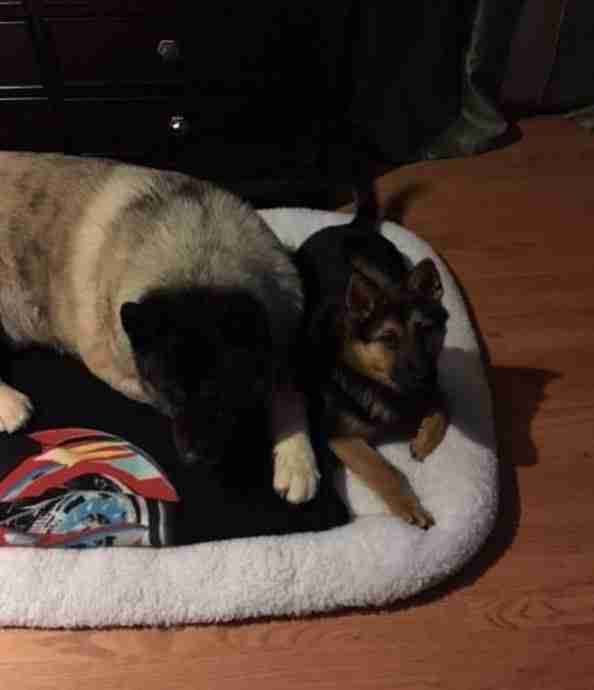 But there are two dogs left behind, a male and a puppy who is about the same age as Wendy.
They're the ones who couldn't be saved. At least not yet.
"These guys used to have 16 dogs on the property," Budin explains. "The fact that they were down to four and they gave us two, we felt like we're not going to completely strip them of dogs."
Instead, the last chained dogs were brought doghouses and longer, lightweight chains.
They could even touch each other.
Although their lives have improved, the two remaining dogs serve as reminders that no animal deserves to spend a life in chains. Want to help them, along with thousands of dogs in similar circumstances?