Is your biggest issue in life that you love eating out, but you don't do it as often as you'd like because you can't bring your dog? Well, your life is about to get easier. New York State just passed legislation to allow dogs in outdoor eating areas in the state of New York.
The "Dining With Dogs" bill, as it is being called, would allow patrons to bring their little buddies into outdoor dining areas with them. The only catch? Restaurants are able to choose whether or not they want to participate. So basically, dining with your dog would be legal ... just not a guarantee. But hey. It's a start.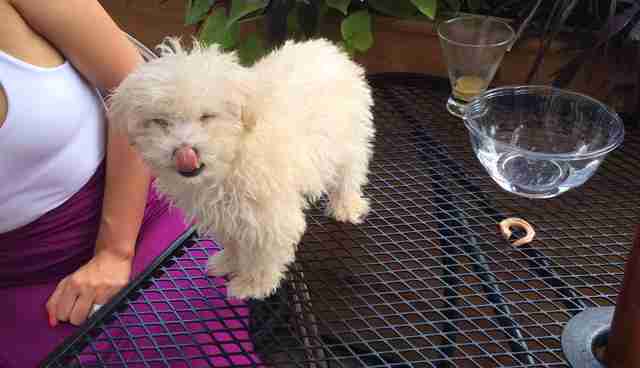 With this bill, dogs would be required to be leashed while on the dining premises, and the establishment must be able to ensure that no contamination will result from the dogs' presence.
The bill passed the assembly, and will now be passed on to Governor Andrew Cuomo for further review.
It's still a work in progress, but all the dogs are still pretty stoked. A place where they can go to meet new people AND possibly get food? Oh, they're so down.