Humans like to give ice cubes to dogs because they figure, hey, it'll be fun. But, they have no idea the war dogs have been waging against this way-too-slippery substance for centuries (probably). There's a battle going on between dogs and ice cubes, and the dogs are determined to win! Hint: They probably won't.
Dogs have finally discovered where the ice cubes have been hiding. This. Means. War.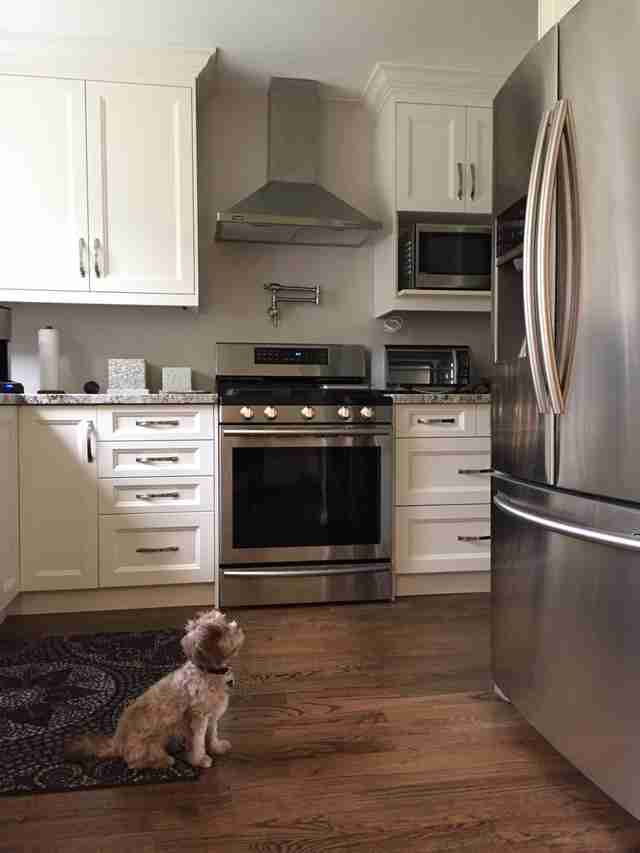 When they first get their paws on the ice cubes they're a little ... overwhelmed. The enemy is so, so slippery.
Some dogs might give up and surrender right away. At least then they can cool off.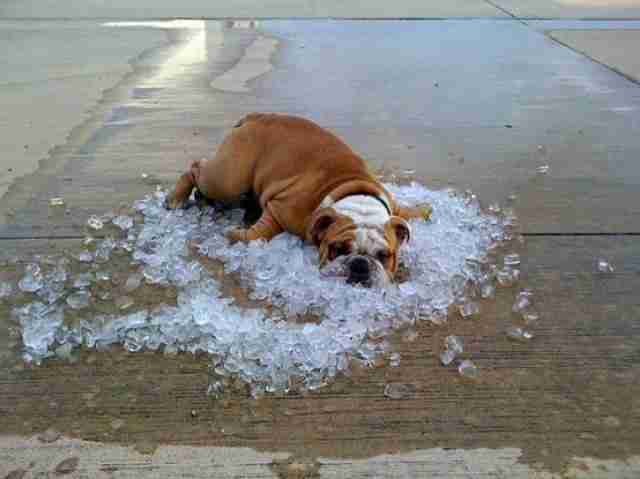 Some dogs will try to take on ALL THE ICE AT ONCE ...
Others struggle to defeat just one little cube. Clearly, ice doesn't listen to reason.
These dogs don't think they can go on much longer ...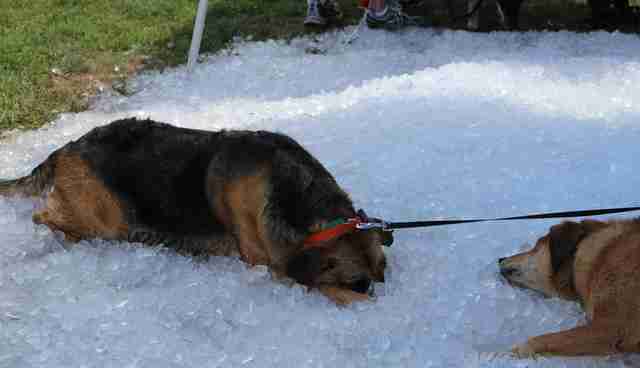 ... and this guy is requesting back up IMMEDIATELY!
This pup figures if he just EATS the ice cube it'll all be fine ... but that doesn't really work either.
Some pups decide to call a truce, as long as the ice agrees to cool them off ...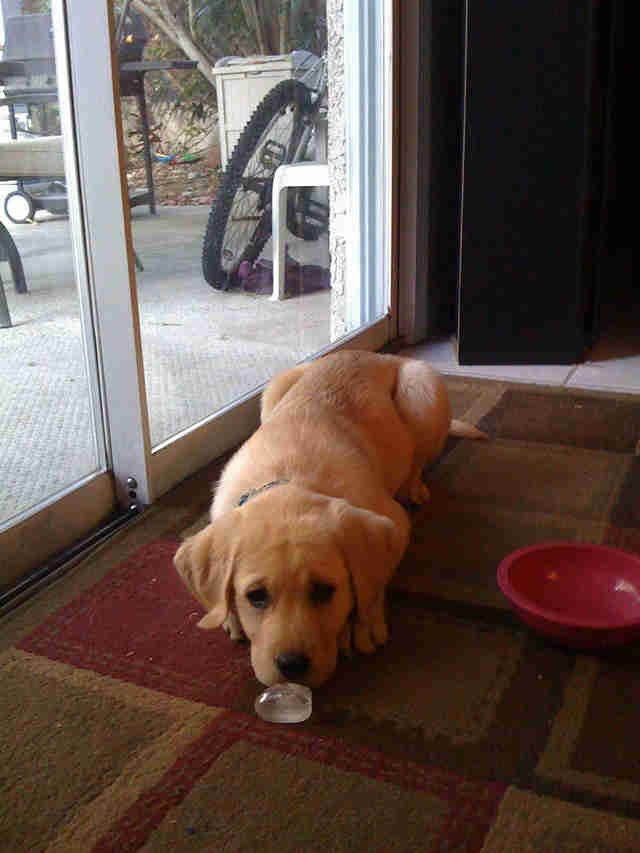 ... but this champoin has found the perfect way to contain the slipperiness. Bon appétit!