In her five years as a dog rescuer, Jennifer Deane has had to make some tough phone calls.
But there's nothing quite like having to tell a little girl's mom that the dog she picked to take home with her was dying.
"We were both crying," Deane, founder of Pit Sisters in Jacksonville, Florida, tells The Dodo.
Just days earlier, the family had met eight shelter dogs Deane was trying to fine homes for.
The 8-year-old daughter chose two of those dogs: Violet and Reggae, both pit bull mixes, who had been languishing in the shelter system.
The Medeiros family filed the paperwork to adopt them right away.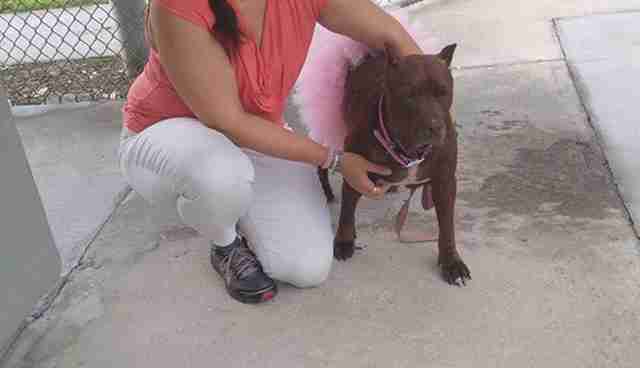 But before Violet and Reggae moved in with their new family, tragedy struck.
A veterinarian diagnosed Violet with terminal cancer. She was unlikely to live more than six months. So, Deane had to make that excruciating call.
Of course, she would understand if the family changed its mind.
"We've decided we want to adopt her," Jessica Medeiros said. "We want to give her the happiest life in the short amount of time she has left."
After spending so much of her life in the stark confines of the shelter system, Violet would at least end it in the loving arms of a real family.
At around the same time, Deane got another call. This time, from the trainer who was working with Reggae.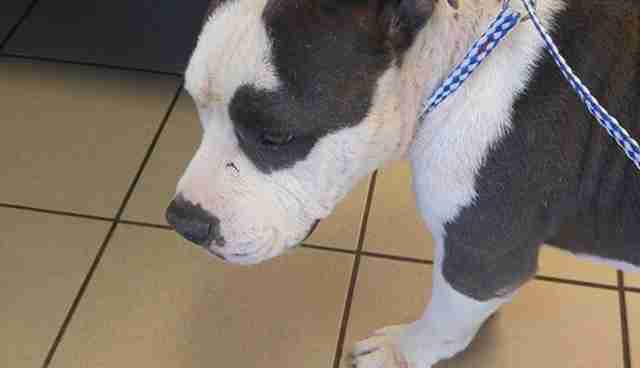 The dog didn't seem motivated to do anything.
"We tried hot dogs. We tried steak. We tried cheese. Nothing would work," Deane recalls.
A veterinarian confirmed the worst.
Reggae was suffering from liver disease. While the medical tests have still not been completed, the vet warned Deane that Reggae would, at the very least, need extremely specialized care for the rest of his life.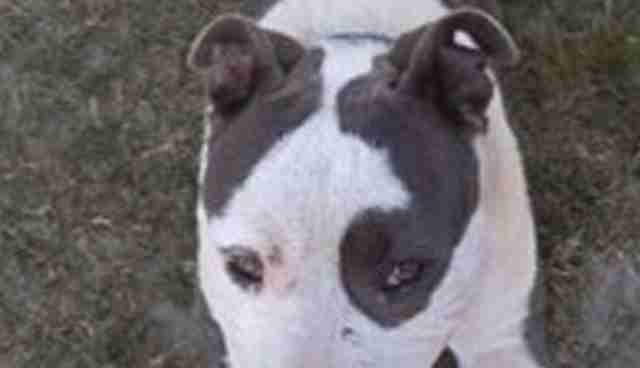 And so Deane had to make a second call to the family who adopted Violet and Reggae.
Medeiros didn't hesitate in her reply.
"Absolutely, we still want to adopt them," she said. "They didn't ask for this. I believe as human beings, it's our responsibility to take care of them. So that is what we are going to do."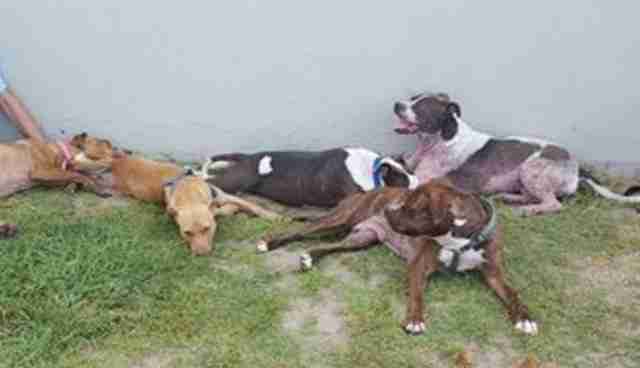 "When I saw their pictures, I didn't know why at the time, but they touched my heart," Medeiros said. "Now, I know why."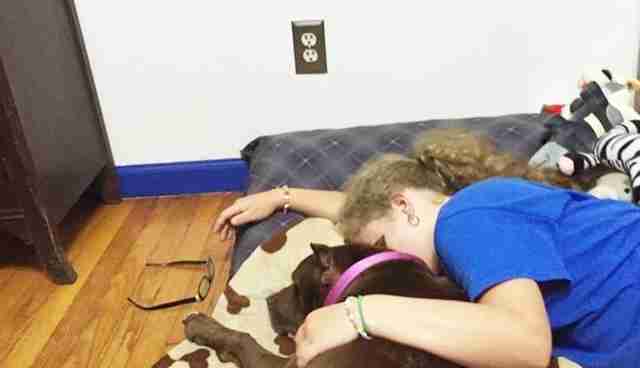 And so a couple of dogs - who seemed fated to end their days as dismally as they began them - found, instead, just the right family.
And now those, however many remain, will be worth a thousand lifetimes.
Want to help Pit Sisters find more families for dogs in desperate need? Consider making a donation here.