Abandoned Dogs Found Tied To Fence In NYC Park
Thursday was a beautiful, 70-degree day in New York - in other words, these dogs should have been having a blast playing in this Brooklyn park.
But they were not, because they'd been tied to a fence and left abandoned with no food or even water. A kind stranger later left a gallon of water there, to be poured into a tin pan for drinking.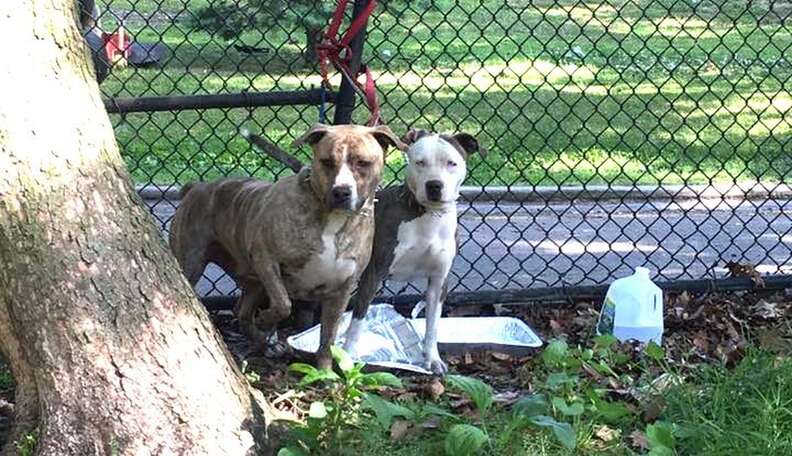 Within hours, the Parks Department had been called, and then the police. The dogs were rounded up and taken to the Animal Care Centers of NYC (ACC), a busy city shelter where it might be unlikely they'll be adopted together.
In hopes of keeping them together, Sean Casey Animal Rescue has stepped forward to pull the dogs, but it's essential that they have a foster home lined up first. If you are in the New York area and can take in the dogs immediately, contact Sean Casey at adoptions@nyanimalrescue.org.
To help Sean Casey rescue dogs like these two, you can make a donation here: