When Kit Shinobu first decided to get a dog, she wanted a tiny, adorable puppy. Instead, she found Maya.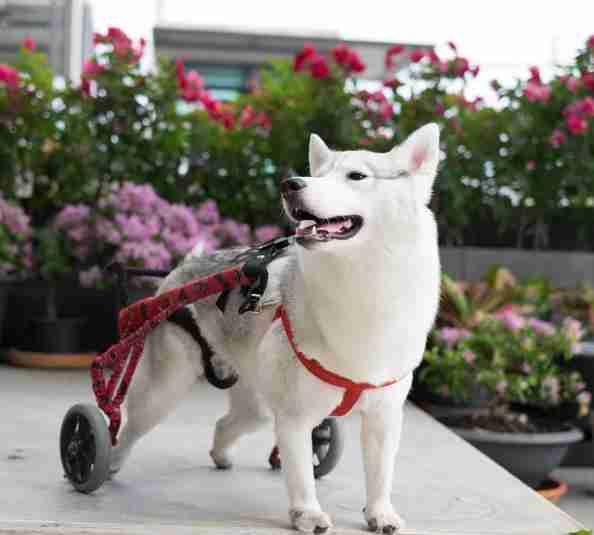 Shinobu rescued Maya, now 3 years old, from a dog farm in Thailand, after seeing a post about her on Facebook. The husky needed someone pretty committed to take her in - because she's a little bit different.
"She doesn't have paws on all four of her legs," Shinobu told The Dodo.
Maya also suffers from some medical issues with her hips and bones. She's able to walk, but not the same way most dogs do - using a wheelchair makes it so much easier for her to get around.
And so, instead of picking out a cute little puppy, Shinobu adopted Maya and made a best friend for life.
Maya is an extremely active, loving dog, and doesn't let anything hold her back.
"She is frisky and strong," Shinobu said. "She likes to play ball and sleep a lot."
Maya also has a best friend named Mamon, another husky, and she runs around and plays with him every chance she gets.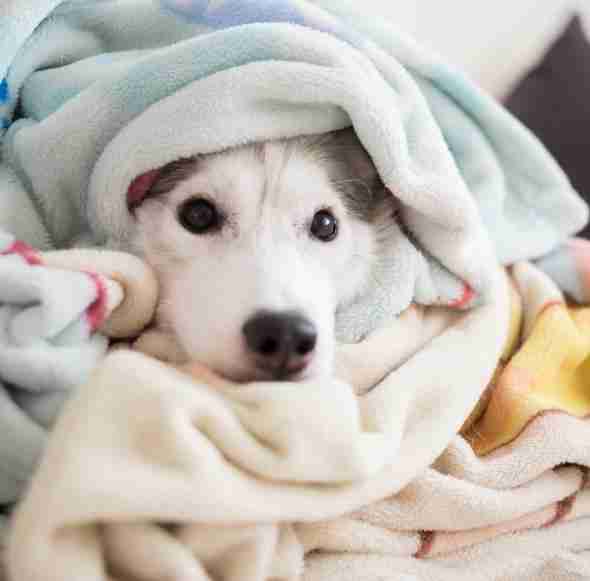 ... and most of all running, because, thanks to her wheelchair and her amazing mom, she can run as fast and as far as her heart desires.
Shinobu could have had a puppy, but instead she chose to rescue Maya, and that decision has changed both of their lives forever.