Mother Dog Who Grew Up On A Chain Finally Gets A Chance To Be A Puppy
Misha loves the beach.
There's something about splashing around, the sun on her back, her worries far behind.
"She has that irrepressible spirit that many pit bulls have that has allowed her to go through hell and come out on the other side with a huge smile on her face and a wagging tail," Misha's foster mom, Taylor Ellen, wrote in a recent blog post.
In Misha's case, that hell was a blazing rooftop in the Mexican resort town of Tulum, where she spent much of her life at the end of a chain.
A rescue devoted to the oft-neglected animals of this coastal town had heard about Misha's plight. Her owner was trying to give away her puppies. He was overwhelmed.
When Cathy Cairelli and Lisa Edwards of Help Tulum Dogs found Misha, it wasn't a moment too soon. Just a slender board shielded the dog and her puppies from the searing Mexican sun. Food and water were scarce.
"It was clear none of the puppies nor the mama were going to survive much longer," Cairelli tells The Dodo.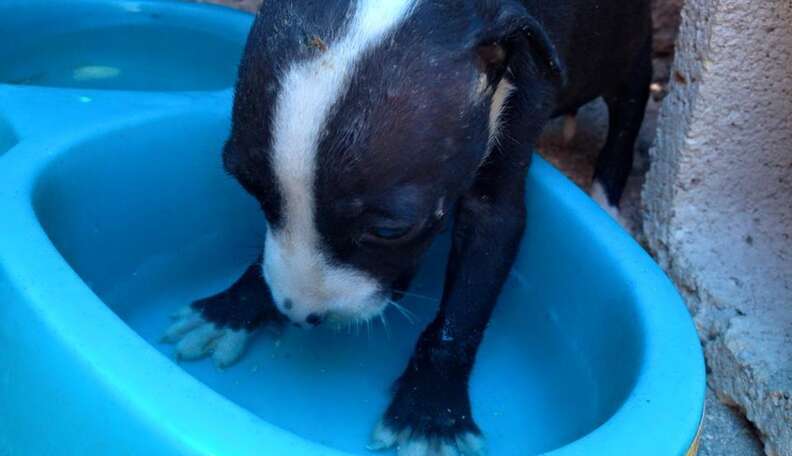 The next day, Cairelli and Edwards brought food, water and tarps to the rooftop.
The day after that, Cairelli took all of the animals to a veterinarian for urgently needed care.
Somewhere along the way, she decided none of them were going back to that rooftop.
"I could never return them to that horrible place," Cairelli says.
As for Misha's owner?
"I just returned to his house and I told him the truth - which was that the puppies were all very sick, that they would all die without proper care, and that we were willing to find good homes for them."
He agreed.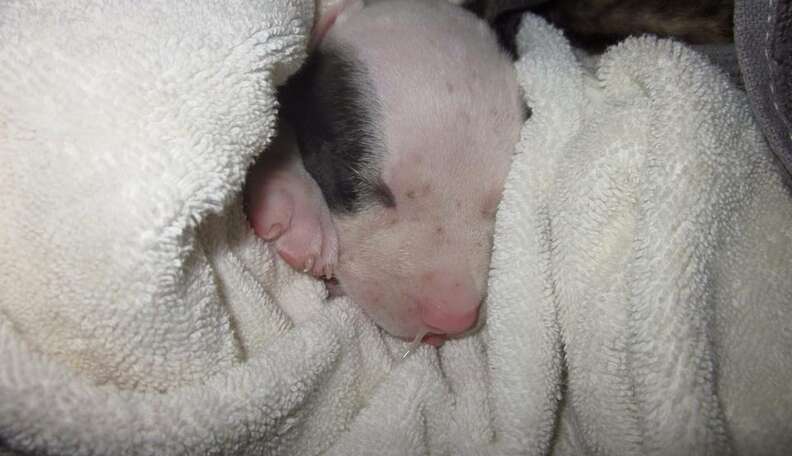 The rescue doesn't have its own shelter facilities. Nor does the city of Tulum. So Cairelli took Misha and her seven puppies home.
Two of the puppies would be lost to parvovirus. But nearly a year after that fateful rooftop meeting in July, Cairelli's group, with help from its partner in rescue, Lost Dog Foundation, found forever homes for the remaining puppies with families across North America.
They were transported far from that hellish rooftop to homes in Vancouver, British Columbia, and Richmond, Virginia.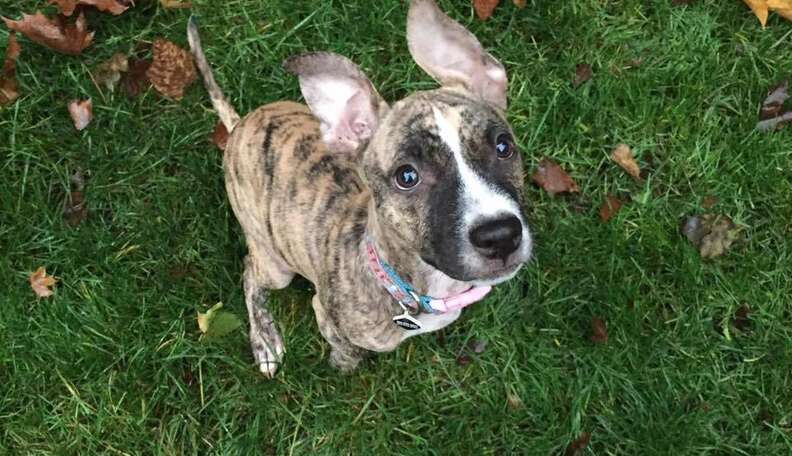 Misha is being fostered in Vancouver, where she's been reunited with her daughter Pepita.
While her daughter has found a home there, Misha is still looking for one. But at least she has found the beach.
And somewhere in all that playful, wave-crashing bliss, her real age revealed itself. When Cairelli first met Misha, she seemed an old dog, beaten down by life.
The beachcomber's life seems to have turned back the clock. Misha, her caregivers realized, is only about three and a half years old.
"She's younger than we originally perceived."
Hardly more than a puppy. And, today, it shows.
Think you might be able to take Misha the extra mile and give her a forever family? Get in touch with Help Tulum Dogs through the group's Facebook page or email helpmexicandogs@hotmail.com.