A street dog in India somehow found himself at the bottom of a deep, unstable well - with no way out. He waited, huddled up in a hole in the corner, for someone to finally take notice.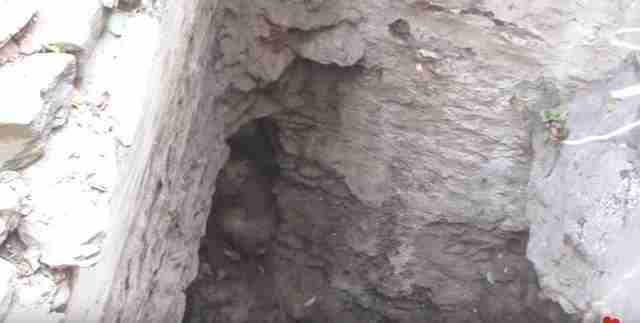 Animal Aid Unlimited received word about the dog and went to help. The dog was hiding, but when he saw people looking down on him he emerged ...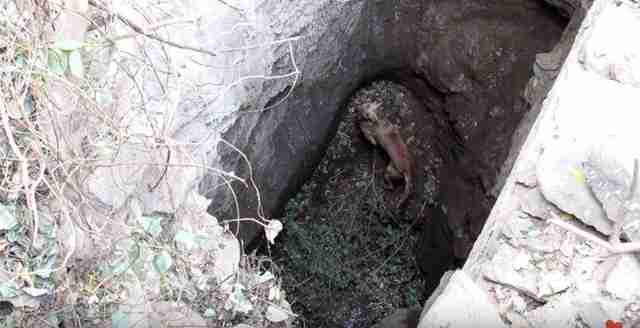 ... and desperately tried to climb up to them, to no avail.
The walls of the well were crumbling, and it would be unsafe to lower someone down on a rope alone. But no one was willing to give up on the sweet dog. They knew they had to do anything they could to save him ... and so Animal Aid Unlimited enlisted a little help.
A crane was brought in, and one of the rescuers was slowly lowered down into the well.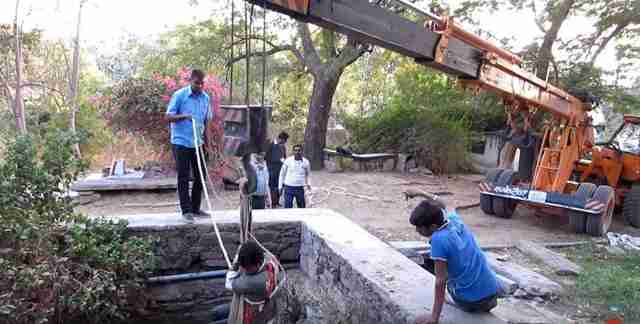 The terrified dog had resumed hiding in the wall of the well, and it took a few moments for the rescuer to gain the dog's trust and secure him in a net ...
... but he eventually succeeded, and the two began their slow climb upward ...
... and finally made it back on safe, solid ground.
Without Animal Aid Unlimited, the trapped dog may never have made it out of that well.
Now he's smiling, safe, and back where he belongs.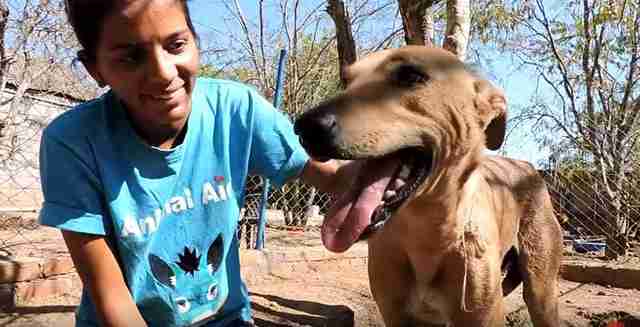 Check out the full video of this dog's incredible rescue below: